Columbia County is home to stunning hikes, streams and waterfalls — perfect in all four seasons. Plus, there's the thriving cultural scene, with standout sites like Olana and Art Omi, and many more venues. This road trip is focused on a fantastic, full day of nature, dining, history and culture!
CapNY Takealong Map
Click here for a handy, downloadable Google map to help you plan and track your Columbia County treks. All of the CapNY Road Trip sites are marked and notated for your convenience.
Walking and Hiking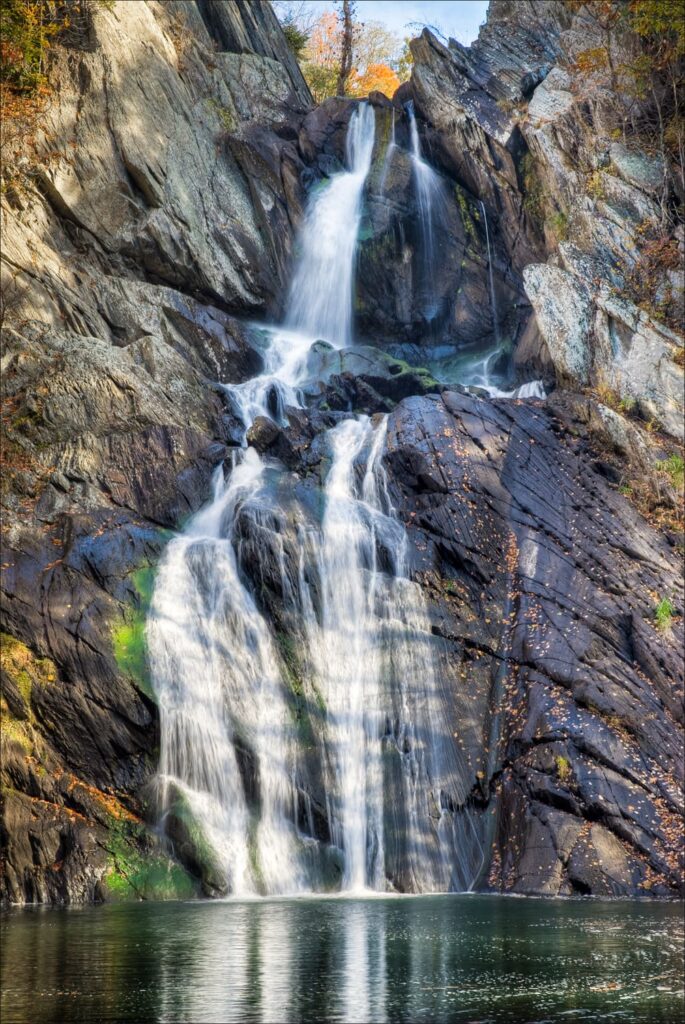 High Falls Conservation Area, 540 Roxbury Road, Philmont, 12565. The High Falls Area is home to Columbia County's highest waterfall – over 150 feet high! The shady, wooded trails lead you to a dramatic overlook with views of the falls. Plus, you'll have easy access to the beautiful, babbling Agawamuck Creek. There are a total of 1.5 miles of hiking trails on the 47-acre site, as well as great fishing. Click here for a handy, downloadable map and app of this site.
Taconic State Park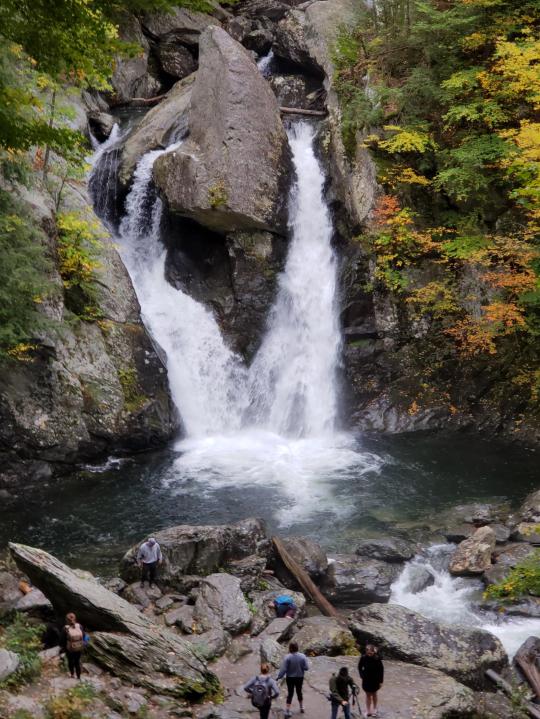 Copake Falls / Taconic State Park, 253 Route 344, Copake Falls 12517. Copake Falls is part of Taconic State Park, a 14-mile range that borders on both Massachusettes and Connecticut. There are an array of hiking trails throughout the site. But the highlight is definitely the paved, creekside path to the spectacular. Bash Bish Falls. Funny enough, you'll start the trail in New York, but Bash Bish is actually in Massachusettes, just across the state border.
Won Dharma Center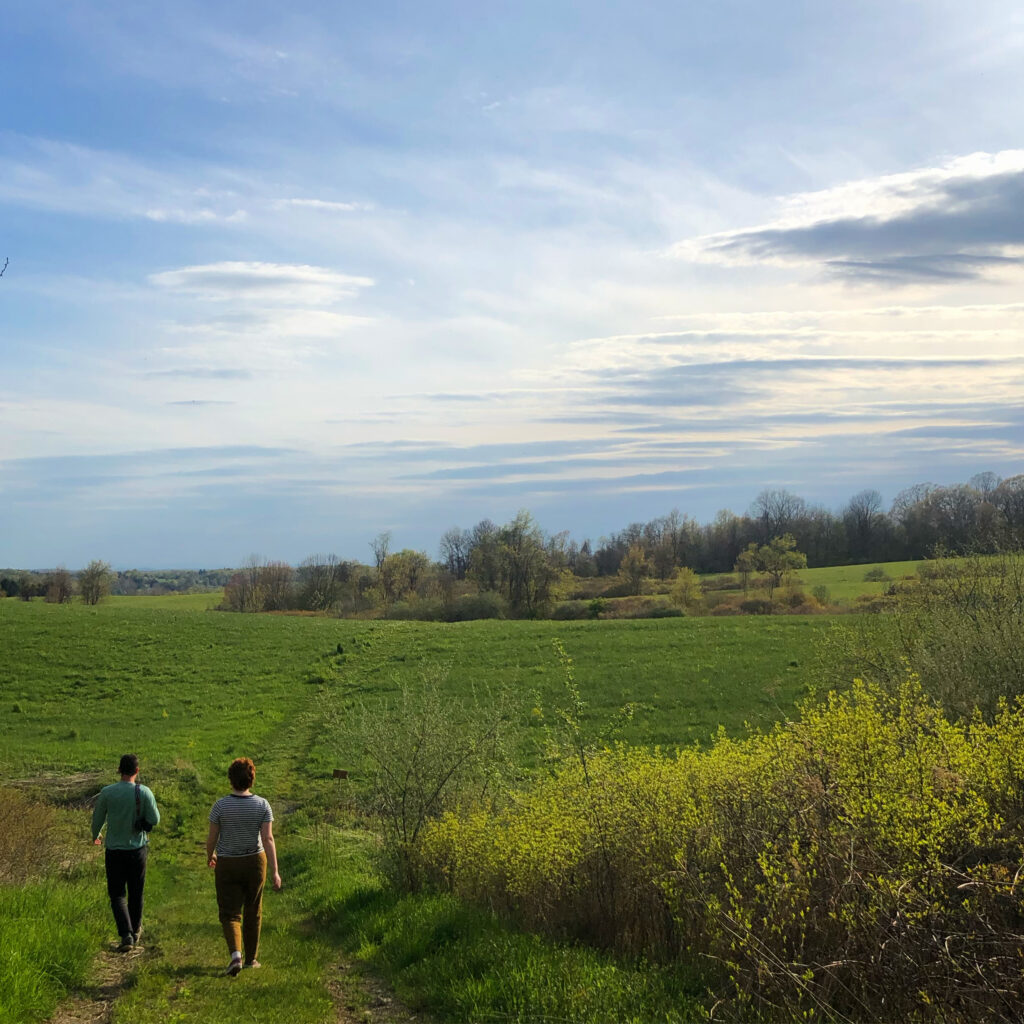 Won Dharma Center, 361 NY-23, Claverack, 12513. There are 12 peaceful walking trails on the grounds of the Won Dharma Center. Some are mown paths through fields, others meander through young forests with dappled light. Consult their website for simple insights into walking meditation ("Walk with no thought of 'I' or 'getting somewhere.' Be present here and now"). But there's definitely no obligation to meditate while you're here.
Beebe Hill and Harvey Mountain State Forests, Austerlitz, 12107. 30 miles of beautiful hiking trails link these two state forests, which include two lean-tos and a climbable fire tower. Because these forests are very large, you might want to use this handy map for easy location of parking and trail access points.
Ooms Conservation Area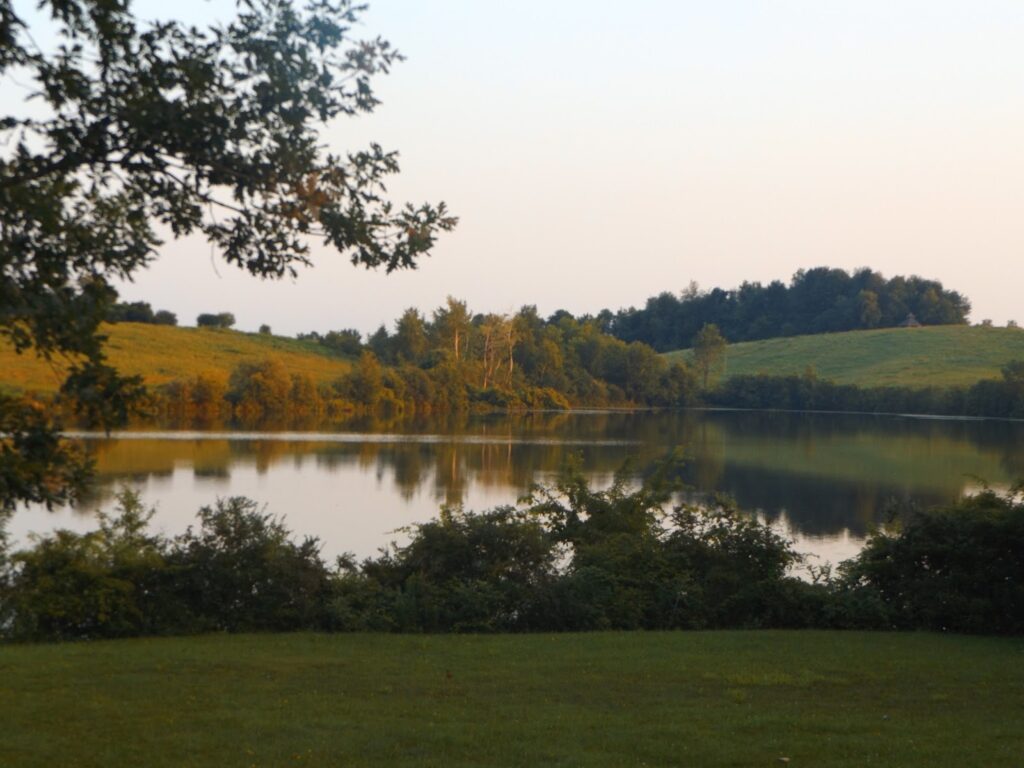 Ooms Conservation Area, 480 Rock City Road, Chatham, 12037. Explore three miles of easy trails on 180 acres of rolling grasslands. There's a beautiful pond, pastoral landscape, Catskill mountain views, and benches and a gazebo for relaxing and birdwatching.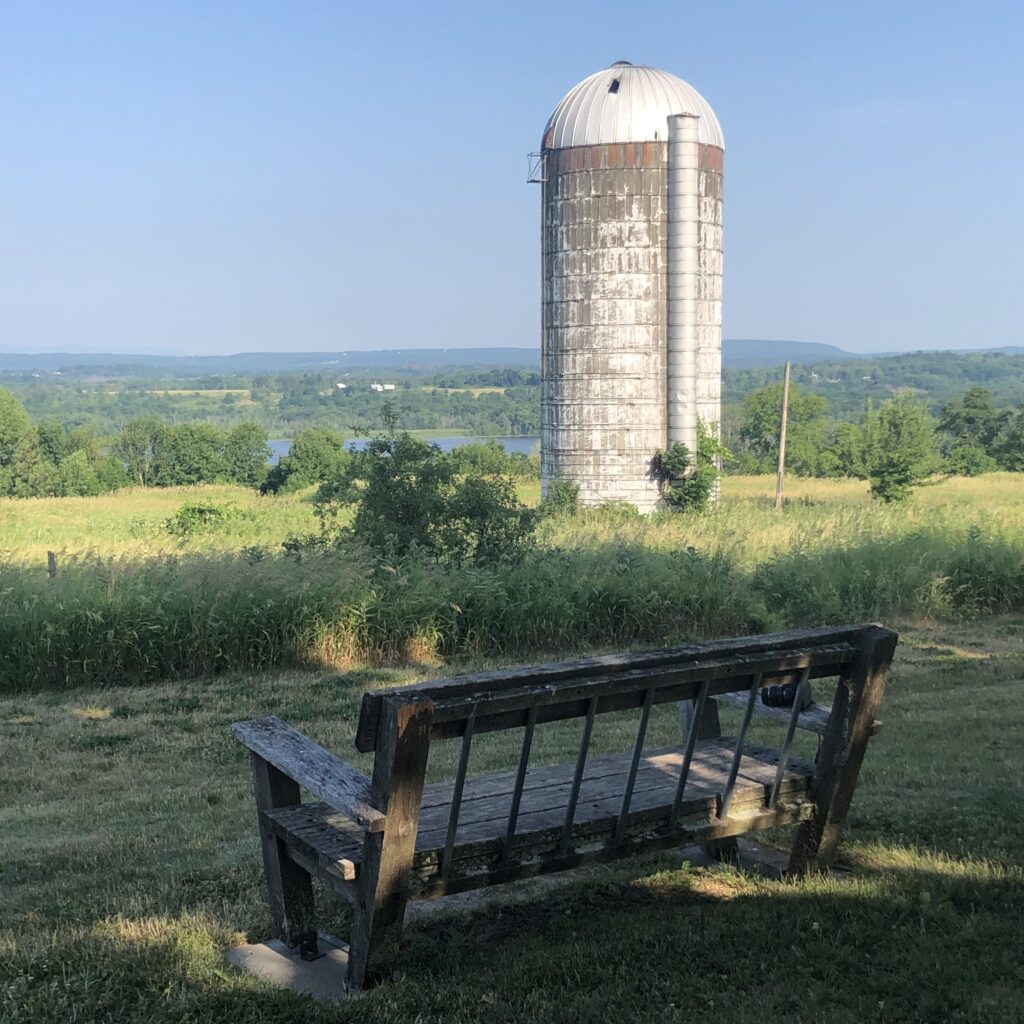 Harrier Hill Park, 6729 Rod and Gun Road, Stockport, 12534. There are two great hikes here. First, stroll down the small loop that has benches overlooking a pond and a gorgeous Catskills vista (plus a pavilion, for post-COVID gatherings). The second option is the 4-mile roundtrip trail that connects to Stockport-Greenport Trail. And there are even more hiking opportunities in the Greenport Conservation Area. This one has a ravine pass that's a bit challenging, but totally worth it!
Art and History
Olana State Historic Site, 5720 State Route 9G, Hudson 12534. First on the Columbia county treks is Olana. The Olana estate was home to Frederic Edwin Church, one of the major figures in the Hudson River School of landscape painting. His eclectic, Victorian / Moorish / Persian style villa has truly thrilling views of the Hudson River Valley, the Catskill Mountains and the Taconic Range — click here for some breathtaking aerial shots of the grounds (see, I wasn't kidding!). You'll find walking paths to keep you busy all afternoon. Open 8:30am to sunset.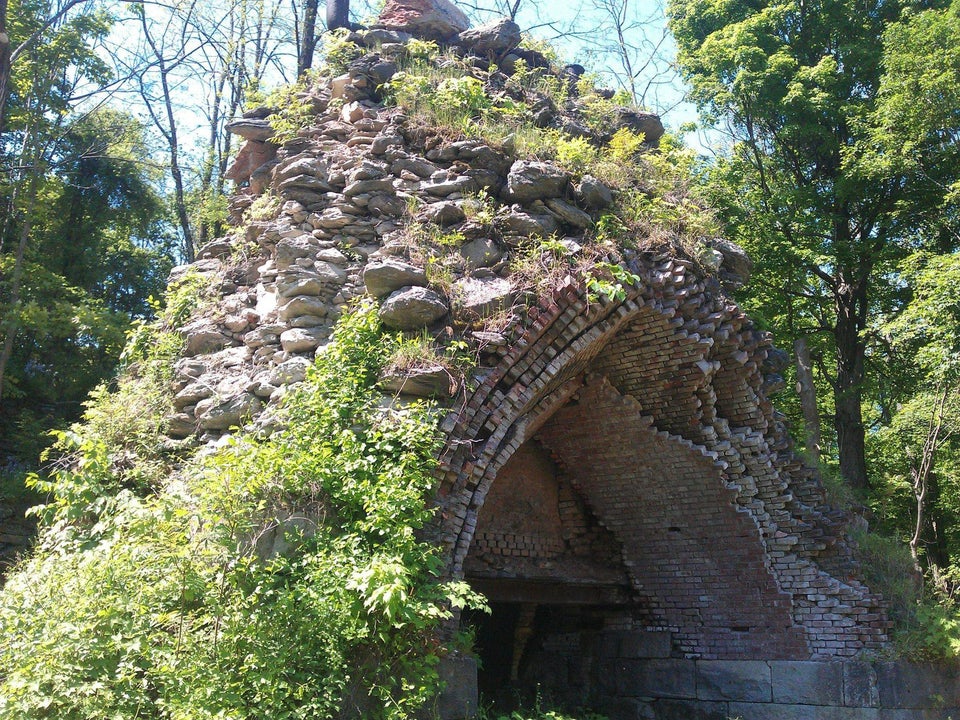 Copake Iron Works Historic District, 35 Valley View Road, Copake Falls 12517. Copake Iron Works is home to a dozen well-preserved 19th century iron works buildings and structures. Follow the shaded, creekside, 3-mile loop trail that links the Copake Iron Works with Bash Bish Falls (see above). It's a really nice meander, I highly recommend!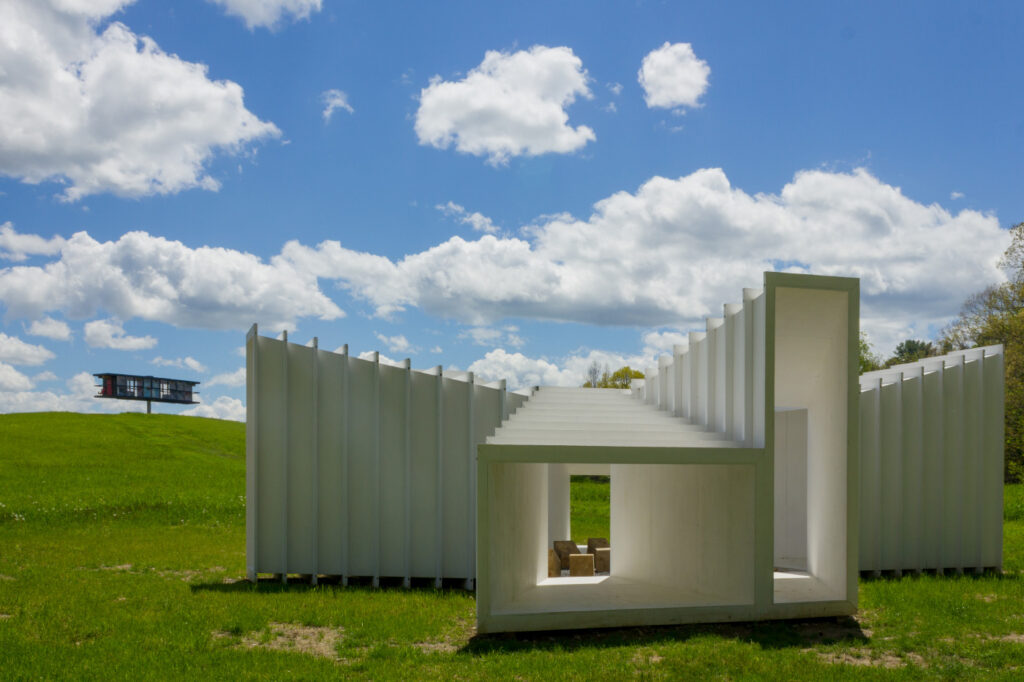 Art Omi, 1405 County Route 22, Ghent, 12075. Art Omi is a free-range art experience where 120-acres of sculptures and structures await you! You can wander through wonderful woods and gorgeous fields, or borrow one of the on-site bikes. Fortunately, Art Omi is open every day from dawn until dusk, and admission is free. Can't navigate the grounds on foot, or want to learn more about Art Omi? Click here for a great virtual tour.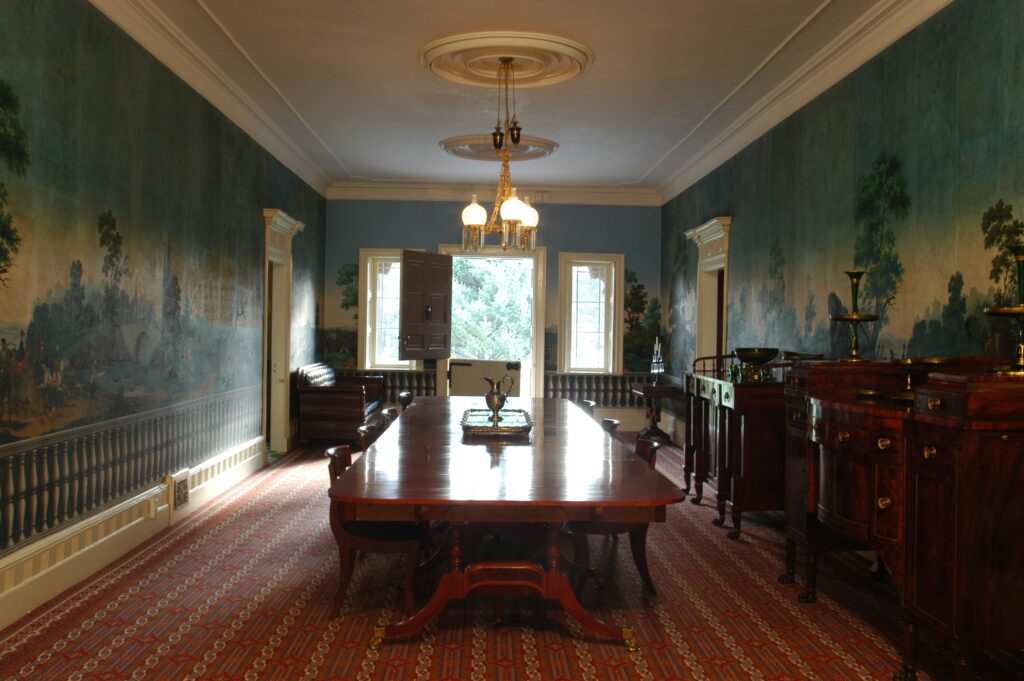 Martin Van Buren National Historic Site, 1013 Old Post Rd, Kinderhook, 12106. After Van Buren lost his second-term presidential bid, he retired to this home in his native Kinderhook. This site offers two great options. First stop is to visit the historic home, where Van Buren entertained politicians and dignitaries until his death in 1862. Next, hike one of the two walking trails go through here: the Dutch Farming Heritage Trail and the Wayside Loop Trail. Click here for a virtual site tour!
Food and Drink
Random Harvest, 1785 State Route 23, Craryville 12521. Random Harvest is a worker-owned neighborhood market, cafe, and community space that provides food and goods sourced directly from farmers and producers. Even better, it's located very near Copake Falls, so make this place a must-stop after your waterfall hike.
Roe Jan Brewery, 32 Anthony Street, Hillsdale, 12529. A brand new brewery / restaurant in a very old (1851) building. You'll love what they've done with the place — the setting is as special as the beer and food! Plenty of outdoor seating and a seasonal menu to match the weather.
West Taghkanic Diner, 1016 NY-82, Ancram, 12502. One of my favorite spots in the Capital Region. Picture a classic diner menu, reimagined using locally grown produce, grains, dairy and meat. And don't just take my word for it — the New York Times, Wall Street Journal, Esquire and many more agree.
More Food and Drink for Your Columbia County treks
Crossroads Food Shop, 2642 Route 23, Hillsdale, 12529. Chef David Wurth arrived in Hillsdale after stints in Martha's Vineyard and New York City, and we're very lucky to have him here in the Capital Region. Farm-to-table, localvore dining and market. It's casual, inspired, and terrific.
Pico de Gallo on the Hudson, 48 Riverview Street, Stuyvesant, NY 12173. Chef Moises Ortiz hails from Pueblo, Mexico, and he's worked in many top New York City restaurants. We're glad he's settled in the Capital Region! And then there's the pretty little village of Stuyvesant. Be sure to leave yourself some time for a post-meal stroll.
Bartlett House, 2258 Route 66, Ghent, 12075. Fantastic bakery and homemade, locally sourced food, served up in a beautifully restored 1870 building with a lovely, picturesque porch. Take your lunch over to nearby Art Omi, and eat on the rolling hills, amidst the sculpture!