A road trip to Rensselaer county is easier to plan than it is to spell but it's a county with rich history and beautiful rural landscapes. This road trip includes both natural and man-made vantage points, and you see beautiful vistas that stretch into Massachusetts and Vermont. There's also a stop at a farm stand, hikes and historic sites. By the end of this trip you might even be able to spell "Rensselaer." Though, admittedly, I've lived here most of my life and still second guess the spelling.
Places to Explore on a Day Trip to Rensselaer County
You can choose your own adventure by starting your road trip to Rensselaer county at any of the stops below. The main routes you'll be using are I-90 and Rt 787, then Rt 7 and Rt 2.
Dickinson Fire Tower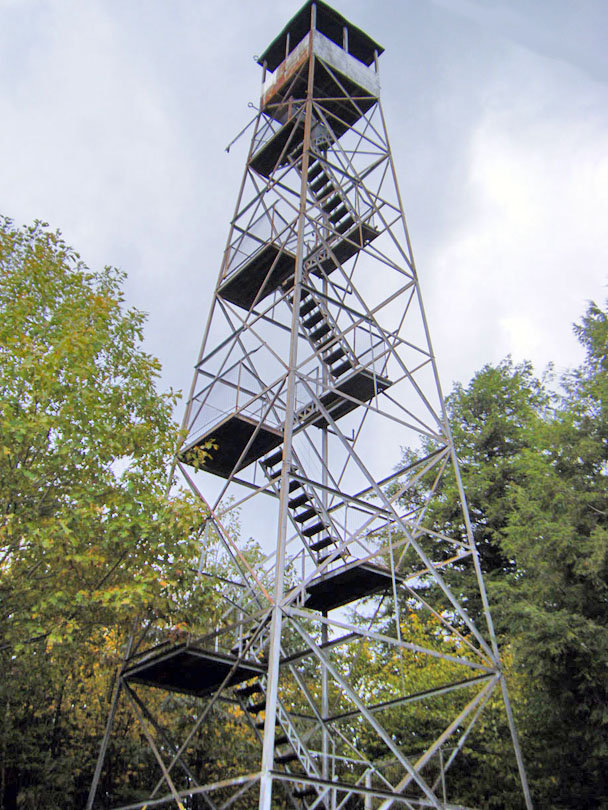 Dickinson Hill Fire Tower, Fire Tower Road, Petersburg, NY, off Babcock Lake Road. The 60-foot fire tower was constructed in 1924, last used in the 1980s, and is now open to the public. From the top, you can see Grafton Lake State Park, the Green Mountains of Vermont, the Taconics, and the Berkshires. You also have the option to do a 2.6 mile hike to the tower.
Fire Tower Parking Directions: When driving, take Babcock Lake Road which runs between Route 7 and Route 2. Turn onto Fire Tower Road in Petersburg. Go to the very end of Fire Tower Road (about 1.5 miles) and do a three-point turn at the end. Drive back up a small hill and on the right you'll see a blocked off utility road. Park in the shoulder near here. If you have a four-wheel drive vehicle, there is also a small area off the road where you can park which is across the street from the utility road. Once parked, take the trail past the barrier. You'll see a plaque about the fire tower on your left. Then make your way up the short, moderately steep incline to the fire tower, which you'll see in a clearing at the top.
Grafton Peace Pagoda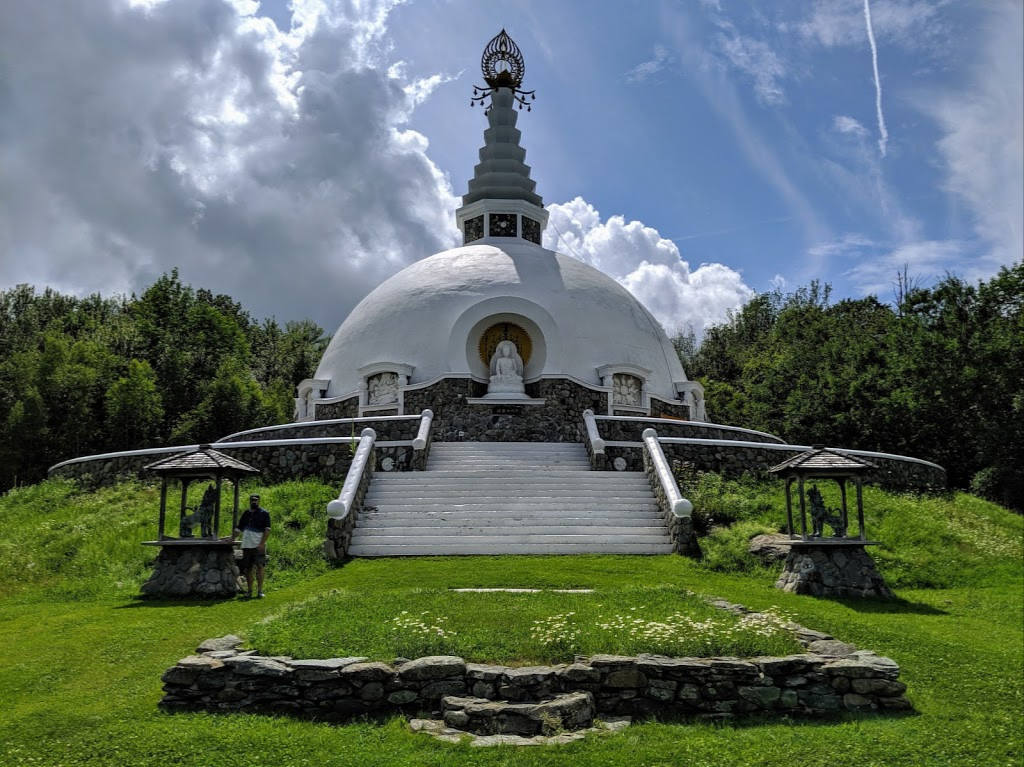 Grafton Peace Pagoda, 87 Crandall Rd, Petersburg, NY 12138. This stunning Buddhist pagoda was built in the 1980s, inspired by a monk who still lives on site. (You might see her beating a drum on the hilly, winding roadway.) To get to the pagoda, walk up either the stone driveway or take the short, 6 minute wooded hike. Sorry, you can't bring dogs on the Pagoda grounds.
Petersburg Pass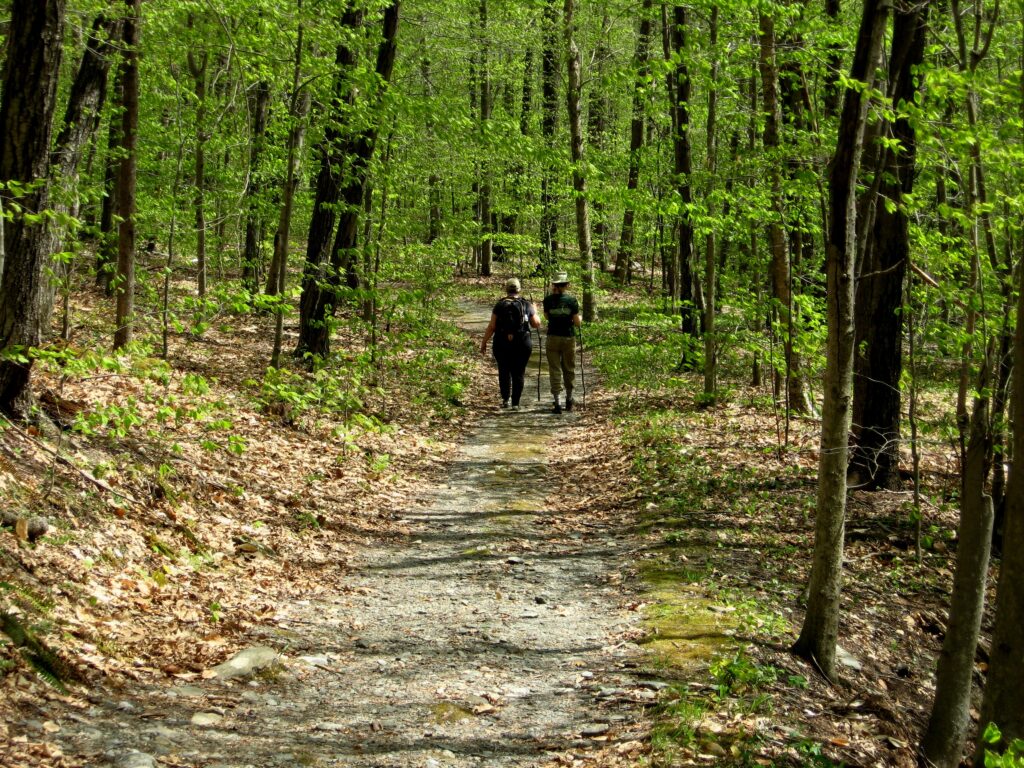 Petersburg Pass (Trailheads for Snow Hole and Berlin Mountain), 57 Taconic Trail, Petersburg, NY 12138. The drive up to the Petersburg Pass is a popular route for motorcyclists and a good stop for anyone heading into Williamstown and The Clark. There are a slew of hiking trails, including Hopkins Memorial Forest, or the six mile round trip hike to Snow Hole – a crevice known for ice and snow, even in August. To the South is Rensselaer County's highest point, Berlin Mountain which, at 2,818 feet, is also the state's highest point outside the Catskills and Adirondacks. It's a 5.5 mile roundtrip hike to Berlin Mountain in the Taconic Mountains. Leash your dog, and please be mindful of wild animals (I've had my share of run-ins around here) and ticks.
Laughing Earth Farmstand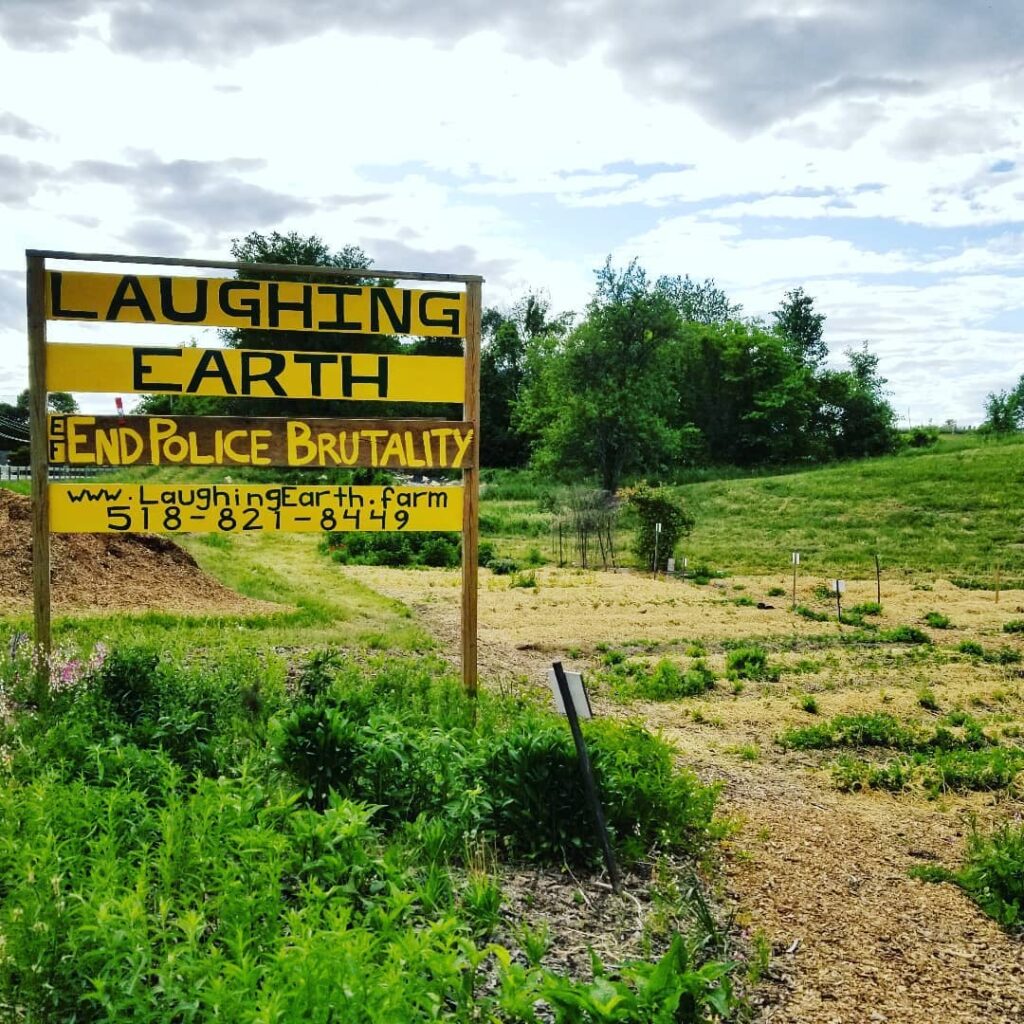 Laughing Earth Farmstand, 3842 Rt 2, Cropseyville, NY 12052. This self-serve farm stand has eggs, honey, vegetables, sausage and bacon. Zack, Annie and Willa Metzger have been proprietors of the 200-year-old farm since the 2015-16 season. Their newly-painted yellow farmhouse and the lovely pastoral setting make this a nice, picturesque stop after a hike.
Historical Spots
Oakwood Cemetery, 186 Oakwood Ave., Troy, NY 12182. Notable for its Hudson Valley vistas and as the resting place for local luminaries including Samuel "Uncle Sam" Wilson, the Oakwood Cemetery is a great, historic stroll. Don't miss the Gardner Earl Memorial Chapel, built in the 1880s, has Tiffany glass windows and stunning stonework. There are 282 acres in total, with man-made lakes and impressive monuments. The cemetery also holds regular scavenger hunts and other events.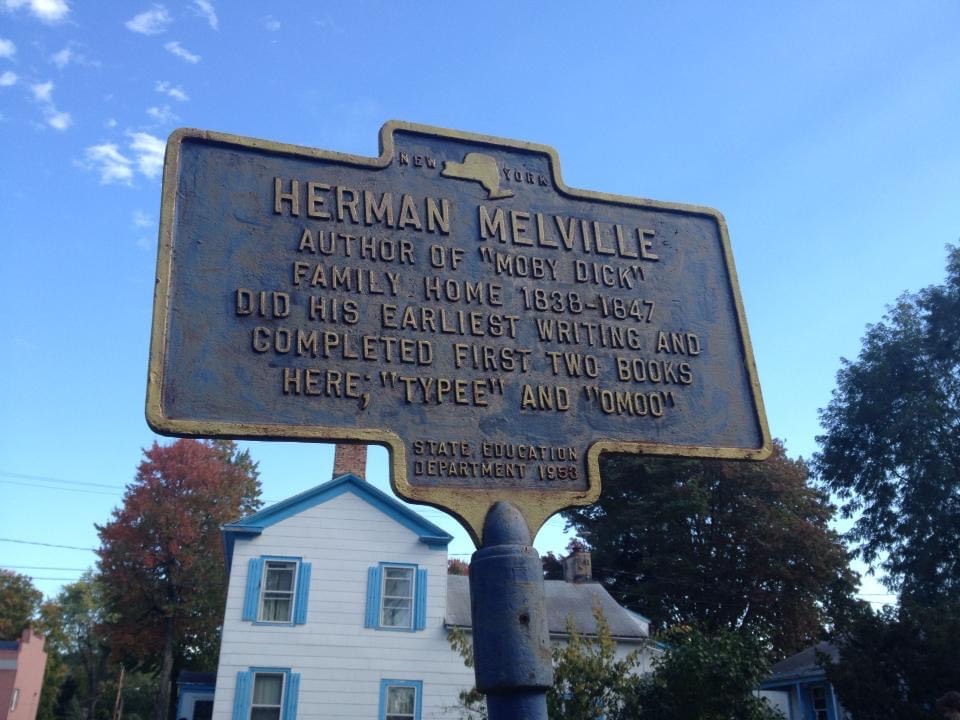 Lansingburgh Historical Society and Museum, 2 114th St., Troy, NY 12182. Lansingburgh is one of the oldest neighborhoods in the state, founded in the late 1700s and once known for its brush and oil cloth industries. To get to the historical society and museum, you'll be driving by beautiful riverfront mansions and once-grand estates. It was also home to an author you might have heard of – Herman Melville. He lived at the now-museum on 114th Street and wrote his first two novels, Typee and Omoo, at the site. Some also say he named his Moby Dick character Starbuck after nearby Starbuck Island. The museum is currently closed for COVID-19, but you can check out the exterior and the Melville plaque. The architecture in this neighbor is lovely and Snowman Ice Cream is right nearby.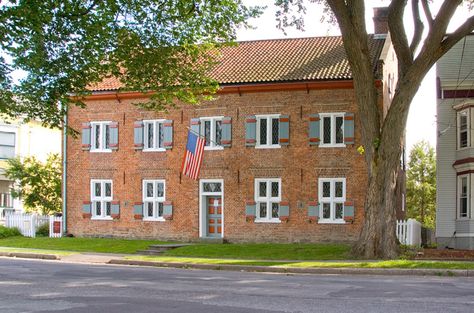 Crailo State Historic Site, 9 1/2 Riverside Ave., Rensselaer, NY 12144, is a museum of the Colonial Dutch in The Dutch home was built in the early 18th century by Hendrick Van Rensselaer, grandson of the first patroon of the area, Kiliaen van Rensselaer, the county's namesake. the Hudson River Valley. Legend has it that "Yankee Doodle" was written here in 1755.
Places to Eat and Drink
Wrap up your road trip to Rensselaer county with a visit to historic Hoosick Falls. This is where artist Grandma Moses' work was first discovered by a New York City art collector. You can see much of her work on another road trip to Bennington, Vermont at the Bennington Museum. You'll find some great food and drink options in and around Hoosick Falls, including:

Brown's Brewing Walloomsac Taproom, 50 Factory Hill Rd., North Hoosick, NY 12133. Conclude your road trip in this factory turned taproom, opened in 2013, located next to a small waterfall. The menu includes a great range of beer (brewed on site), wine, cider, wings, pretzels, salad, pizza, soup, and dessert.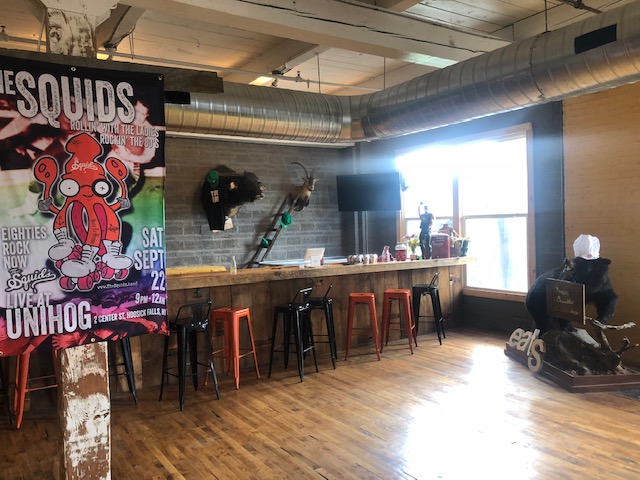 Unihog, 2 Center Street, Hoosick Falls 12090. Jason VonGuinness built this roadhouse-style restaurant and bar in a former mannequin factory. The decor and vibe are rustic, raucous and rough-and-tumble. Awesome Asian-fusion food by Sumo's Kitchen. Great local beer selection, and live music most nights. Insider tip: before you leave, ask Jason if you can see his Martin Van Buren tattoo.
Hoosac Package Store, 53 Classic Street, Hoosick Falls, 12090. Another Jason VonGuinness enterprise, this shop offers a great selection of local, national and imported wines and liquors.
Iron Coffee Company, 9 Main Street, Hoosick Falls, 12090. Owner Mike Milliron takes his coffee seriously, roasting daily in the shop, and sourcing his milk from nearby Battenkill Creamery in Salem.
More stops!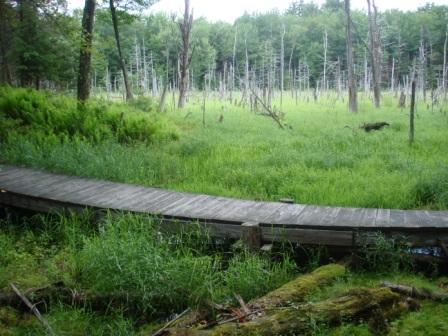 There are LOTS of other great stops for future visits. Dyken Pond, Cherry Plain State Park, the Knickerbocker Mansion, Grafton Lake State Park, Barberville Falls (in spring and fall), the Champlain Canal Lock 4 Park. And, of course, the amazing city of Troy, worthy of an all-day visit of its own.
Written by: Danielle Sanzone
Danielle Sanzone is a freelance writer who worked for a decade at The Record in Troy and is currently in the Digital Initiatives department at the local PBS, WMHT.