This drive through rural Schenectady county is a great way to explore CapNY's natural beauty and pick up some craft beverages along the way. We are finally seeing some sunshine and warmer temps, which makes it a lot easier to get that vital dose of Vitamin D.
How To Get There
There are several routes that will take you on your road trip through rural Schenectady county, from US-90 and US-88 to State Routes 20, 7 and 74. We recommend downloading a map before you go as there are some areas without cell coverage. Virtually visit our recommendation with our Google Earth map if you are unable to get out (View that here).
What To See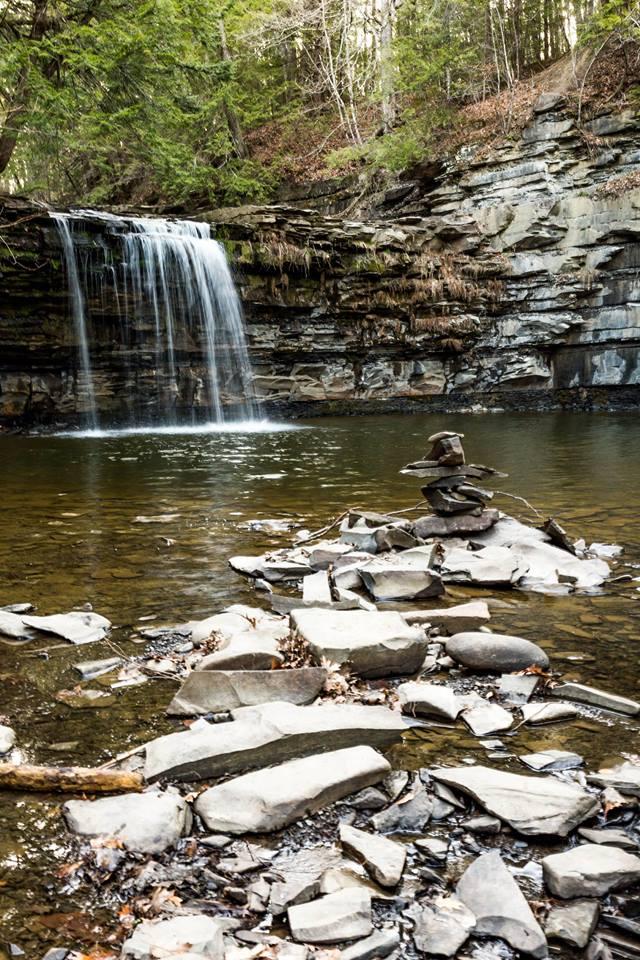 Christman Bird & Wildlife Sanctuary, 3281 Schoharie Turnpike, Delanson, NY 12053. Home to the spectacular Bozenkill waterfall and plantations of locust, cedar, spruce and pine. Explore the two looped main trails and two side trials. Located on the property is a two-story dwelling built in 1868, a stone dairy house, large stone walls, and more.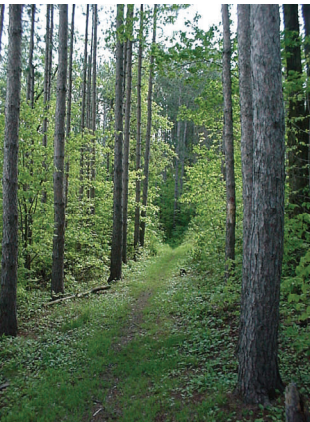 Schenectady County Forest Preserve, Lake Rd. (County Route 88), Delanson, NY 12053. The Preserve has three trail paths. The pates feature a number of habitats including a native hardwood forest, a red pine plantation and a man-made pond.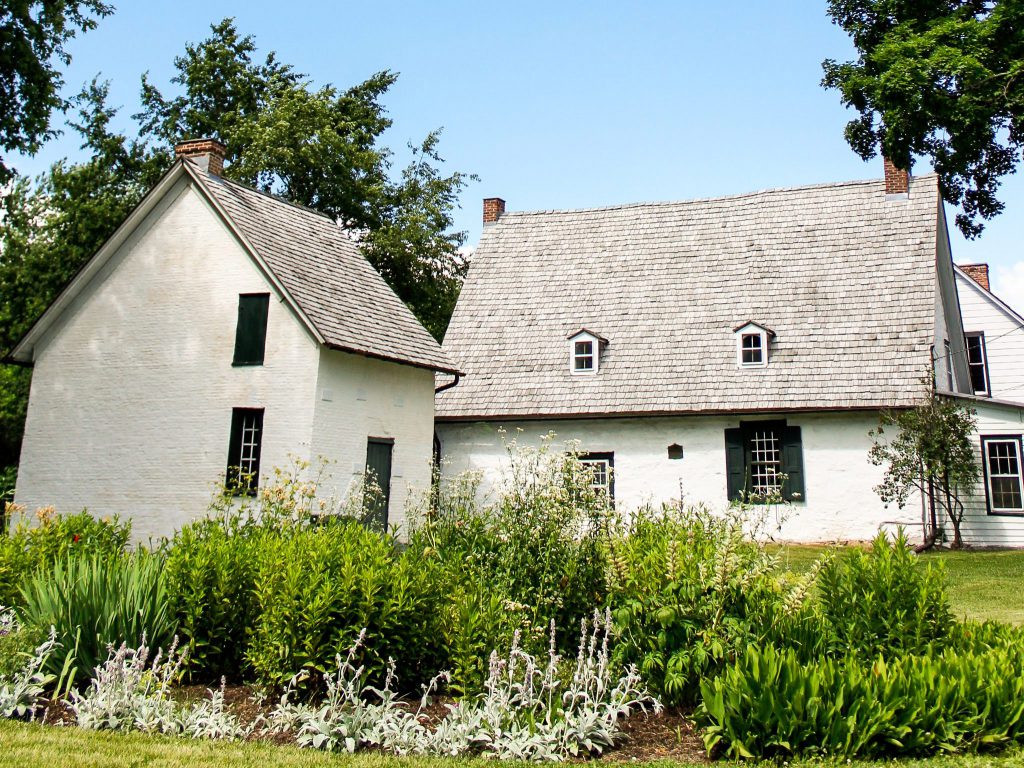 Mabee Farm Historic Site, 1100 Main St, Rotterdam Junction, NY 12150. The oldest farm in the Mohawk Valley (1705), Mabee Farm Historic Site offers visitors beautiful vistas and riverside beauty. The buildings are currently closed, but the trails and grounds are still open to visitors.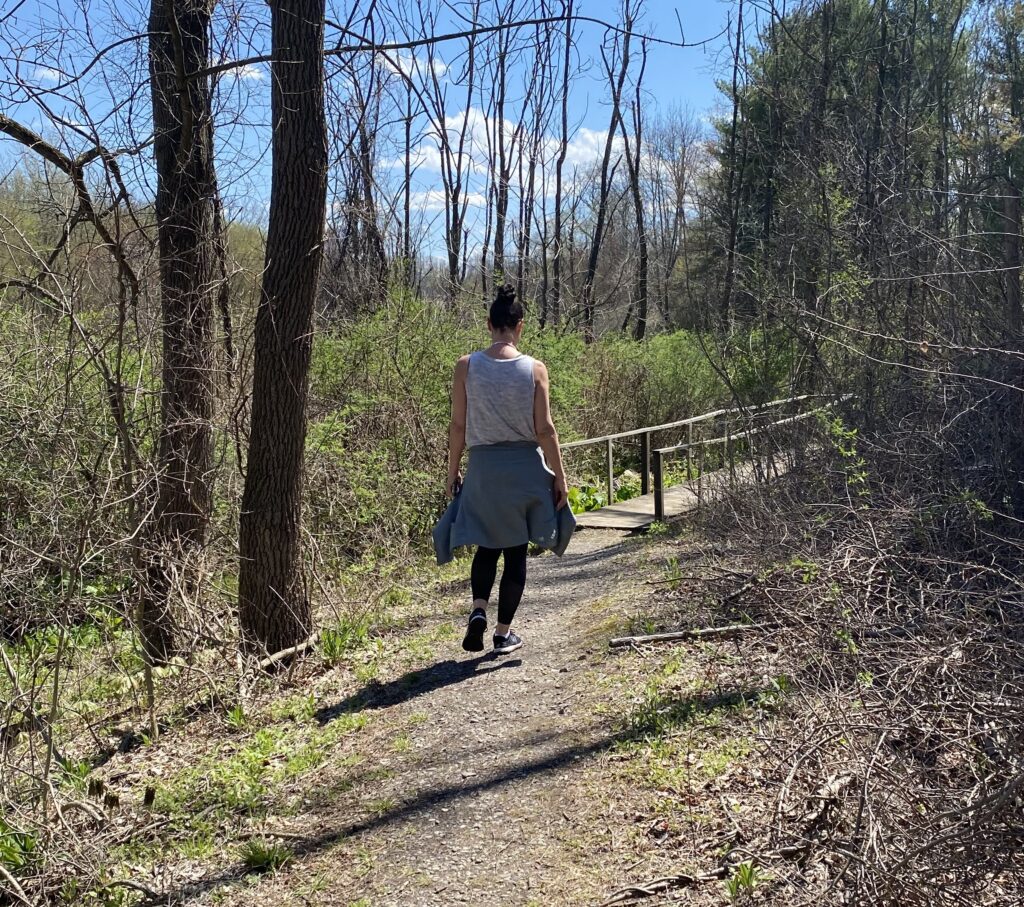 Great Flats Nature Trail. W. Campbell Rd, Schenectady, NY 12306. The Great Flats Nature Trail is a wetland habitat that offers an easy well-defined path through a wooded area. The path leads to wetlands and a small lake, where you can walk on a boardwalk around the lake. The trail is a circular route that has both a long and short option.
Where to Eat and Drink
After all the sites long the road trip through rural Schenectady county, you'll likely get hungry and thirsty. Fortunately there are many options along the way! Here are a few worthy destinations.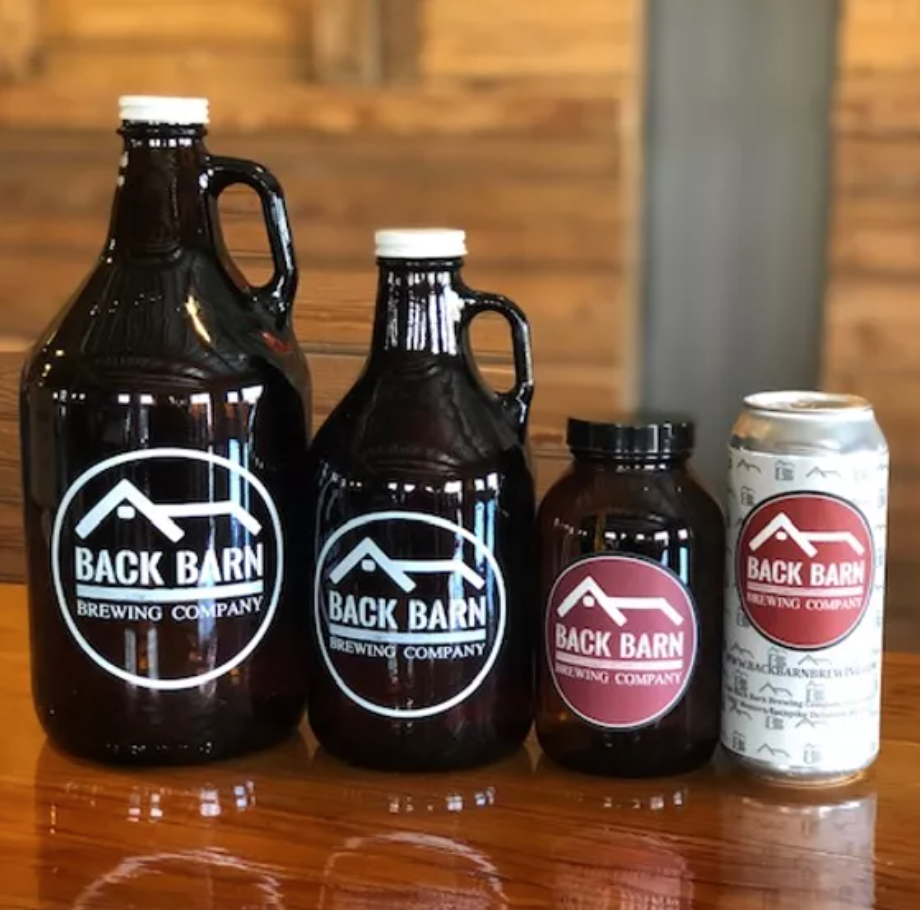 Back Barn Brewing, 7082 Western Turnpike, Delanson, NY 12053. Growlers, pints and cans are available for pick-up Thursday, Friday and Saturday afternoons. Check out what's currently on-tap on their website at the link.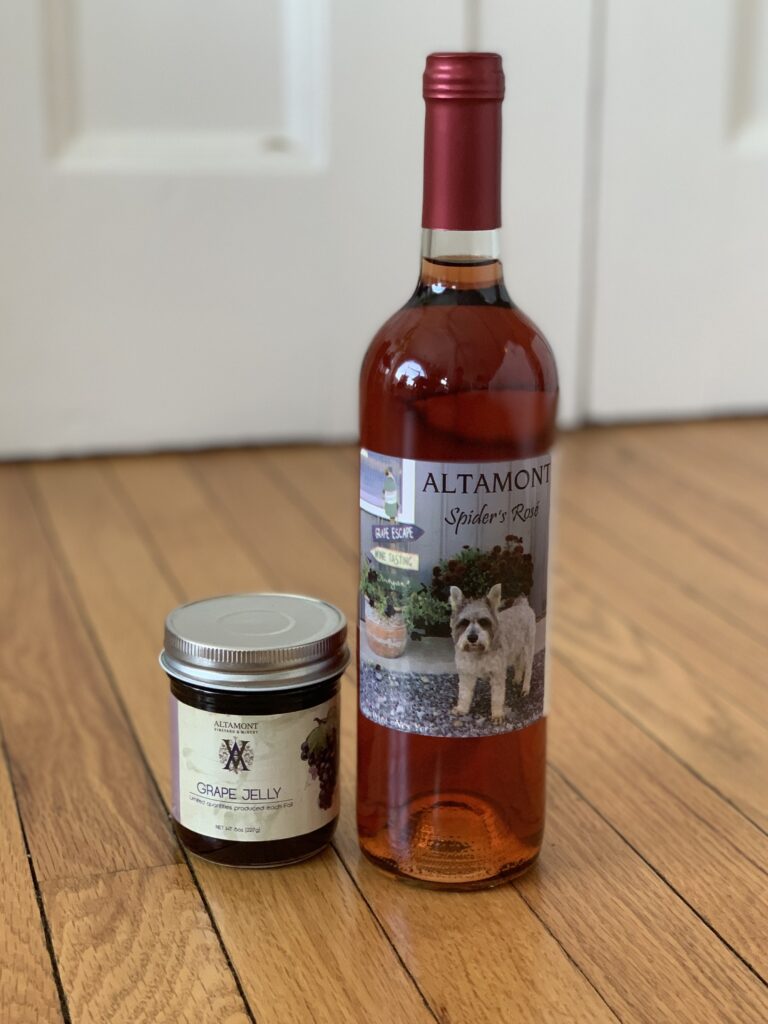 Altamont Vineyard & Winery, 3001 Furbeck Rd, Altamont, NY 12009. While their wine alone is worth a stop, don't sleep on their full array of good for sale online. From yummy grape jelly to small-batch honey to home decor & more, there is so much great stuff to score. Order ahead of time and they will provide curbside delivery. Don't miss out on the view of the vineyards as you head up the driveway.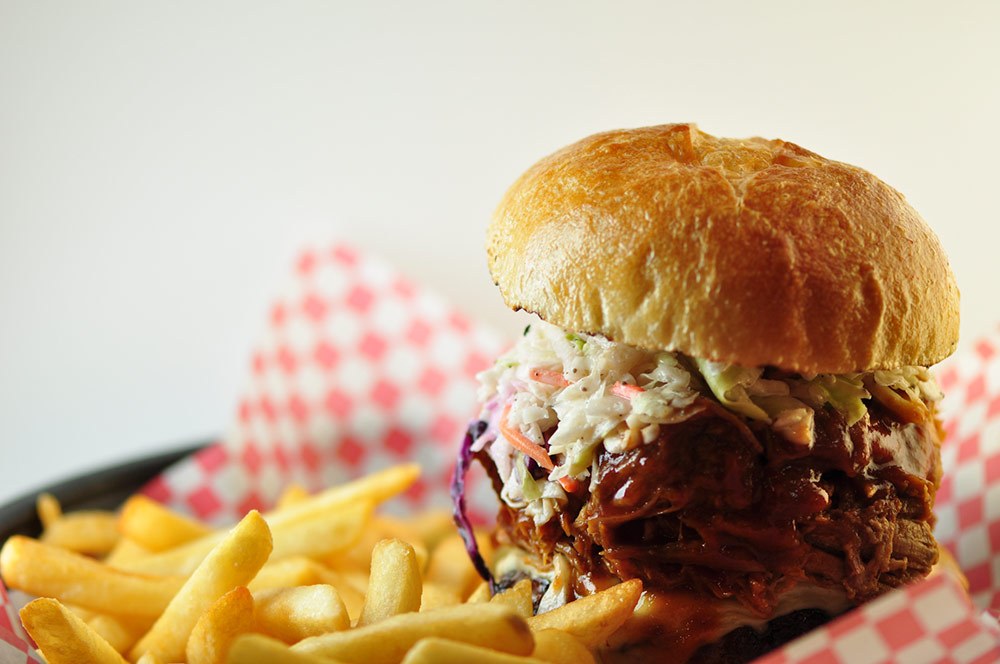 Wagon Train BBQ, 671 Mariaville Rd, Schenectady, NY 12306. Worked up an appetite from exploring all the natural beauty in Schenectady County? Wagon Train BBQ is ready to tackle any sized hunger. We dare you to try and conquer the Train-Wreck Burger (A burger topped with Swiss cheese, ham, roast beef, coleslaw, horseradish mayo and chipotle ranch) or one of their Wagon Train Combos. Check their IG for daily specials including family meals.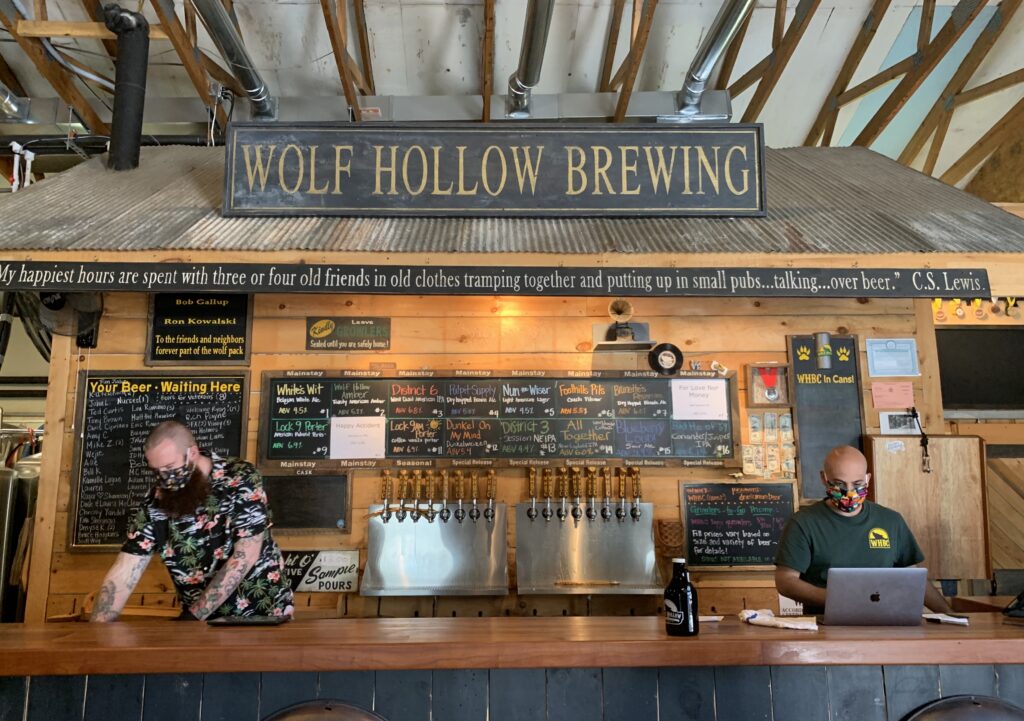 Wolf Hollow Brewing Company, 6882 Amsterdam Rd, Schenectady, NY 12302. Don't miss out on the great brews on tap at Wolf Hollow Brewing Company. Call ahead or order online for growlers and cans. I recommend the Lock 9am Vanilla Coffee Porter. And don't forget to check the website to see what food truck is on-site serving up delicious eats on the weekends. Click here for pre-order information. I mean because you'll need to wash something down with all that great beer.