Lake George — the "Queen of American Lakes" — is one of the crown jewels of the Capital Region . Whether you stay in your car or take a safe, COVID-compliant hike, this is a great opportunity to take in the beauty of the lake and the first stirrings of spring. You'll enjoy vast history, trails and beautiful architecture all along the way.
For our road trip to Lake George we've created an interactive map using Google Earth, with links, stops and information to help you with your drive. If you aren't able to leave your home, you can use this map to go on a virtual drive. Access the interactive map HERE.
The Lake George Drive
A road trip to Lake George begins by exiting the Northway I-87 at Lake George Village (Exit 22). Making a left onto Route 9N, which will lead you through Lake George Village. Lake George makes small appearances throughout the village drive, and its beauty is spectacular. If open, take a detour down Beach Road to view Lake George and the Adirondacks from "Million Dollar Beach," at the southern end of the lake.
Follow Route 9N through Lake George Village to the end of town, and keep right and continue on 9N along Lake Shore Drive. You'll see some of the inns and resorts that make Lake George a thriving tourist destination in the warmer months.
Driving a little further, we came upon the charming Diamond Point Community Church, a historic church dedicated in August, 1879. You can take a virtual tour here.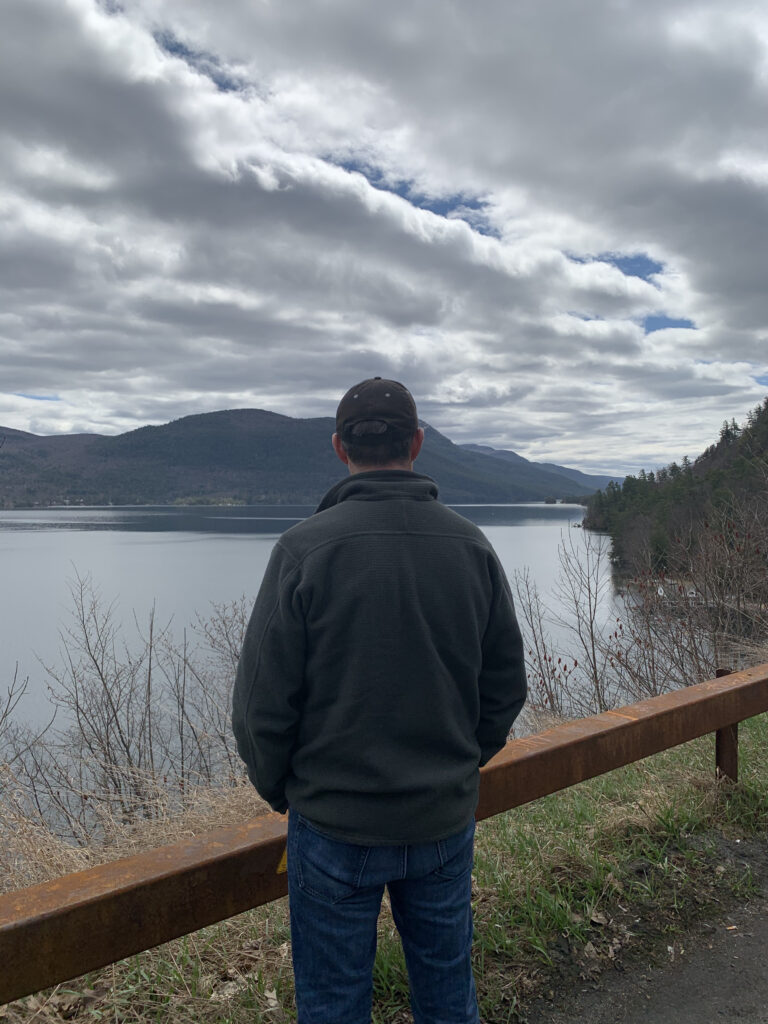 Continue north toward the village of Bolton Landing with lots of nearby hikes (the family-friendly trails at Up Yonda Farms are open, but the educational facilities are not). Visit the gorgeous Sabbath Day Scenic Lookout, which has two spots to pull over where you can eat some lunch, breathe in the fresh air and take in the incredible views of Lake George. During our drive, it was so quiet that we could hear dogs barking on the other side of the lake.
Break For Lunch
If you're getting hungry, there are a few options nearby. You can order takeout Wednesday-Sunday at Bolton Landing Brewing Company (518) 644-2739). Or get a curbside delivery of some locally made wine and liquor at Huddle Bay Wine and Spirits, (518) 644-2111. There are a couple of options on our Google Earth map, but you might want to plan ahead and pack a lunch or some snacks.
Further along the drive, you'll get a closer view of Lake George as the road meets the shore. You'll pass Silver Bay and the sprawling YMCA Family Retreat Center on the way to the town of Ticonderoga. As you approach Ticonderoga, you'll find the quaint and historic Valley View Memorial Chapel, an iconic structure set atop a hill in the Lord Howe Valley. The chapel was dedicated August 25, 1901.
Now you choose how to head home. Turn around and head back south along the lake, or drive around the entire lake. By crossing through Ticonderoga and heading south on Route 22, your views will be sweeping farmland. Just make sure you have enough fuel to get home – there are no stations along this route. Detailed directions here.
Stretching Your Legs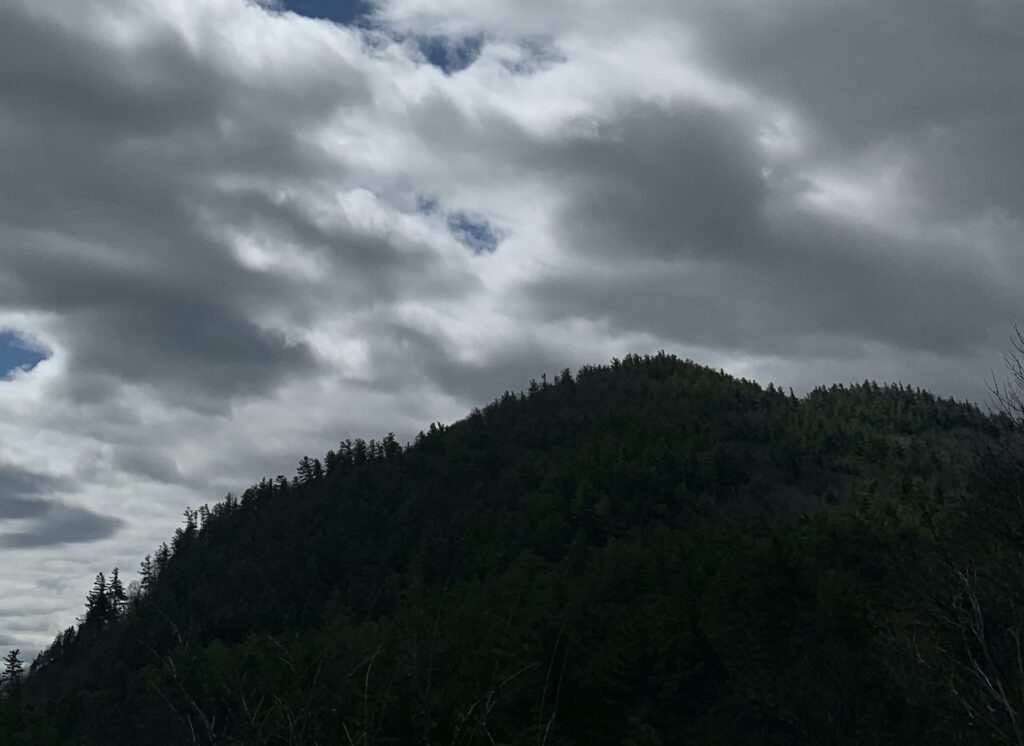 You may feel like a stretch during your road trip to Lake George. Options include several hiking trails that offer extraordinary views of the lake, many with streams, ponds and falls along the way. You can find a list of trails on the Lake George website. We recommend that you check ahead of time to make sure they are open to the public.
If history's your thing or just want a little extra info along the way, you can check out The Warren County History Mapper. You will find a comprehensive list of historical sites around Lake George.
Please note that there are several spots throughout the drive where there is little to no cell service. If you are looking for historical markers, hiking trails or to order takeout, make sure to plan ahead by downloading information or calling businesses ahead of time.