Set at the edge of the up-and-coming Cohoes Historic District, Harmony CoWorks is just steps from the shops and restaurants of downtown Cohoes.
A Walkable Neighborhood
Harmony Coworks is within walking distance of the majestic Cohoes Falls and nearby trails. And, it's just steps from the shops and restaurants of downtown Cohoes. Harmony owner Rod Dion recommends checking out the new Cafe Monocle or local favorite sandwich shop Subs-ta-toot. Cohoes Music Hall, one of the oldest still-operating music venues in the nation, is just around the corner. In the summer, the city hosts its Rock the Block series, bringing entertainment right outside the door.
The Space
The fully renovated 3,500 square foot office space is located in a former bank building. iTech Valley Office Interiors has decked the place out with on-trend, top quality furnishings. The design is both aesthetically pleasing and ergonomically correct. (Harmony CoWorks and Tech Valley Office Interiors are both located at the Mohawk Street address. Both are owned by Dion.)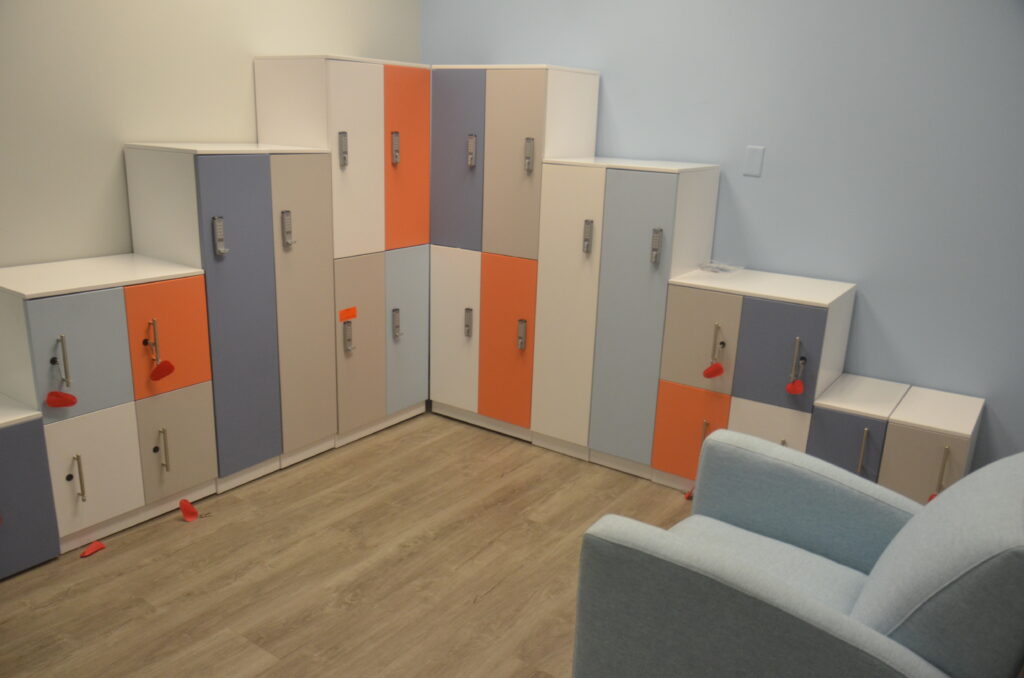 Harmony CoWorks offers inexpensive daily and monthly passes. You can choose dedicated desks and private offices. Plus, there is a kitchen space, meeting room and conference room available for use. Amenities include high speed wifi, 24-hour access, card door entry, mail and address service, printer service, and secure storage. The well-lit 50-car parking lot with security cameras makes commuting safe and easy.
Vibe & Community
Looking for space with fewer distractions than home? This beautifully designed professional setting would definitely improve my motivation and energy. Want to hunker down in solitude? Have a constructive meeting? Be social with others? There's a comfortable place for all of these work styles at Harmony CoWorks.
In the future, Dion and the Harmony CoWorks team hope to host social events. Their goal is to establish and build a sense of community, once gathering becomes easier.
The Location
Harmony CoWorks is conveniently located off of I-787 at 50 Mohawk St. in Cohoes. Nearby you'll find The Lofts at Harmony Mills, a residential community in the historic former Harmony Mills cotton mill complex.
Connect with Harmony CoWorks
Written by: Lauren Halligan
CapNY native Lauren Halligan is a lifelong Saratoga County resident. She studied journalism at The College of Saint Rose in Albany. She has worked as a full time reporter for The Saratogian and The Record newspapers for the past seven years. Her favorite part of living in the Capital Region is frequenting the local live music venues. Lauren also enjoys exploring the many parks and nature trails within the area, as well as traveling around the globe.