As the world gets smaller in the face of COVID-19, taking care of oneself can seem like a daunting task, especially for those in Black and brown communities.
Black and brown folks are more likely to be on the frontline in service positions that do not provide effective protections against the virus. We also historically have had less access to adequate health care. Knowing the threat COVID-19 poses it makes it difficult to even feel safe with one another.
With that being said, I believe that no one can take care of you like your own. As a Black woman in Upstate NY, I know that finding community can be a challenge. However, there are leaders here who are taking a holistic approach to wellness. By finding healing in one another, we find a sense of home, and we also ensure that Black business endures in the Capital Region. So if you've got you are looking for something new, or are searching for a wellness space, here is a brief list of Black-owned businesses dedicated to uplifting and serving Black and brown communities in the 518.
Co-founded by Rachelle Pean and Jamel Mosely in 2019, Root3d is a local wellness center that uses a mixture of therapy, energy work, and movement based classes to address health in the Cap Region.
Root3d originally started out as a yoga class run by Pean at the African-American Cultural Center, but when she noticed that she garnered a sizable following she decided to answer the call for more.
"I noticed that when we had the yoga classes, people would stick around after and start talking about things like body image or how breathing is helping them manage depression. Having a space where it's all about connecting with your body and your breath automatically opened up a space to talk about emotional health. It just made sense and goes together with healing. It's the three dimensions of healing, which the Root3d stands for: mind, body, and spirit."
The Root3d Mission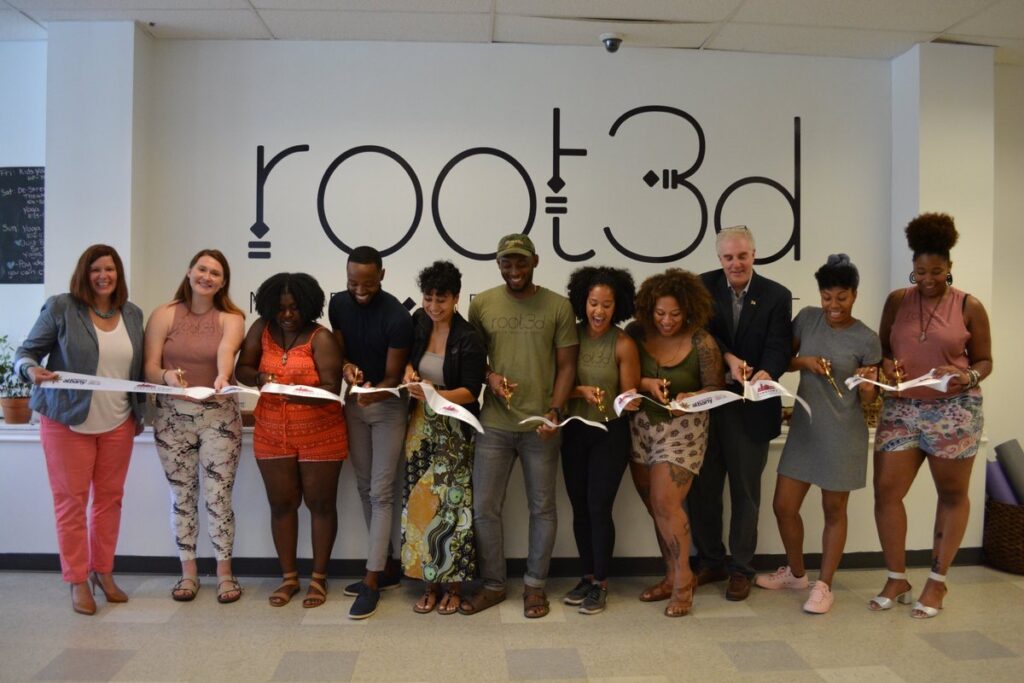 Root3d aims to create a safe space where participants can feel free to be their whole selves, "We have a space where we feel like we're seen, we're heard, and we're safe and then we can show up with [our unique individual] needs. And that can shape the space." Root3d makes room for the multitudes that human beings contain, especially people of color.
How They Serve the Black Community
"The fact that most of our teachers/healers are Black and brown– there's something that happens when there's someone that looks like you. You see yourself represented in a space, whether it's the teacher or other people in the class, something in you goes, 'Oh this is for me too.'" Their offerings also aren't one size fits all because of the range and wealth of knowledge of the instructors. Per Rachelle Pean, the teachers just offer their experiences and what they know, which is not one size fits all healing.
Why They're Passionate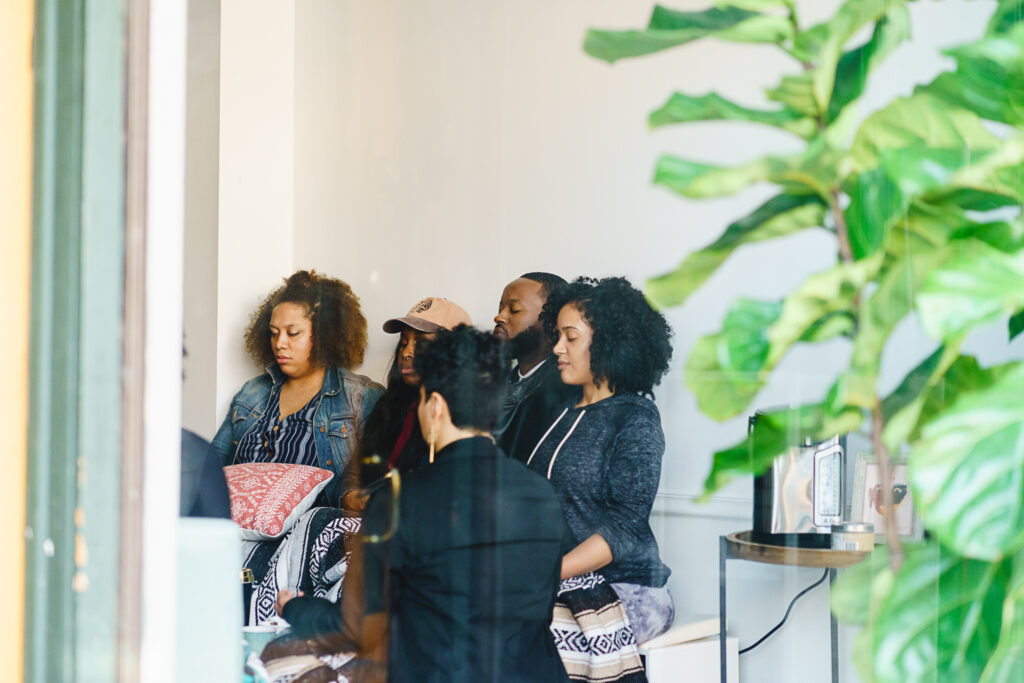 Founder Rachelle sees the connections between the present and the past in how Black and brown people are approaching wellness. "I know our origins, I know how we heal ourselves. I know how much we heal in the community. We're not just about the individual. It makes me so passionate to see us coming back to that and to see that the Root3d is one of many." Relying on the whole in order to restore the self is the driving force behind Root3d.
Where to Find Them
Root3d is located at 165 South Pearl St, Albany, NY 12202. However if you would like to take classes virtually instead of in-person classes, you can catch them on their Instagram live streams or register for their Zoom classes.
Wellness does not have a particular look, in fact it can have many! Established by hairstylist Erin Hundley, Red Door Beauty and Wellness Garden is equal parts beauty salon as it is wellness center as it focuses on non-traditional healing methods. Hundley also has a consignment shop within the salon which features independent products from Black women.
Her Mission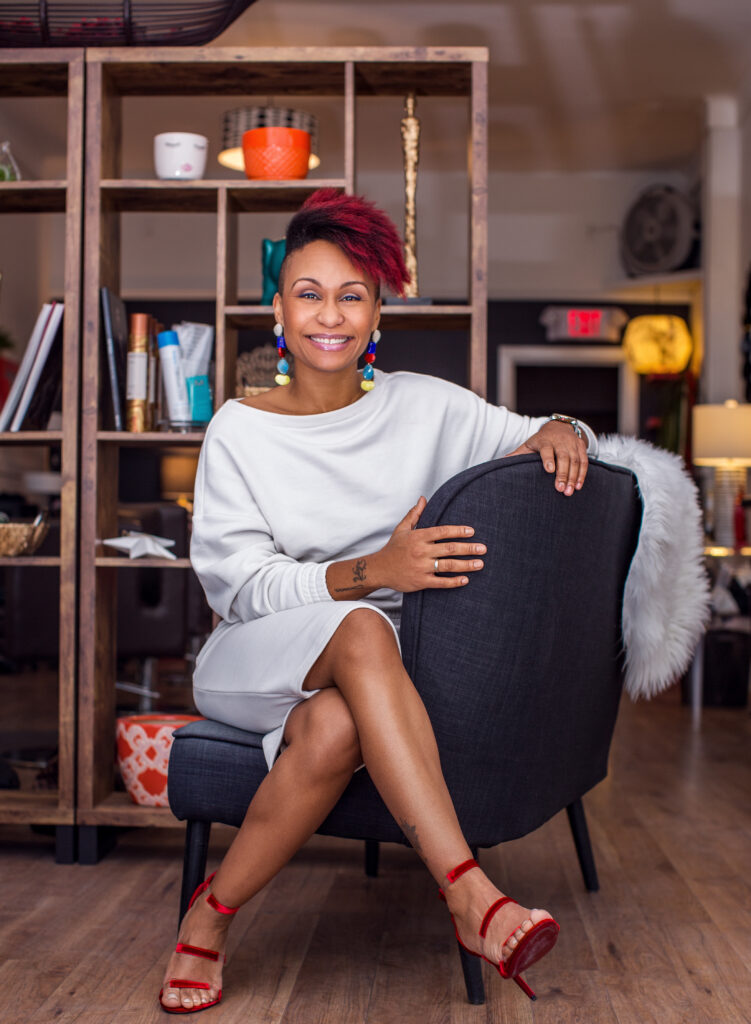 Erin states, "My focus is the integration of inner and outer beauty through hair, mind, and spirit." Her special blend of hair services, life coaching, and offerings of the wellness sanctuary for relaxation supports this ethos. She wishes to establish a place of peace for BIPOC, especially Black women as we experience an intersection of violence in our lives. "We choose battles in our lives and I choose not to fight my hair. As Black women we have always had to to fight. I get so tired of fighting. That's the groundwork of my business, healing that."
How She Serves the Black Community
Outside of aiding BIPOC with styling and transitioning to natural hair, Hundley offers mentorship, which is something she didn't have coming into her own as a Black woman. She showcases independent Black creatives in her consignment shop that features hair care products alongside crystals, incense, and tonics. Her consignment shop has lowered rates as she wants to help indie creators get their foot into the door.
Why She's Passionate About Her Work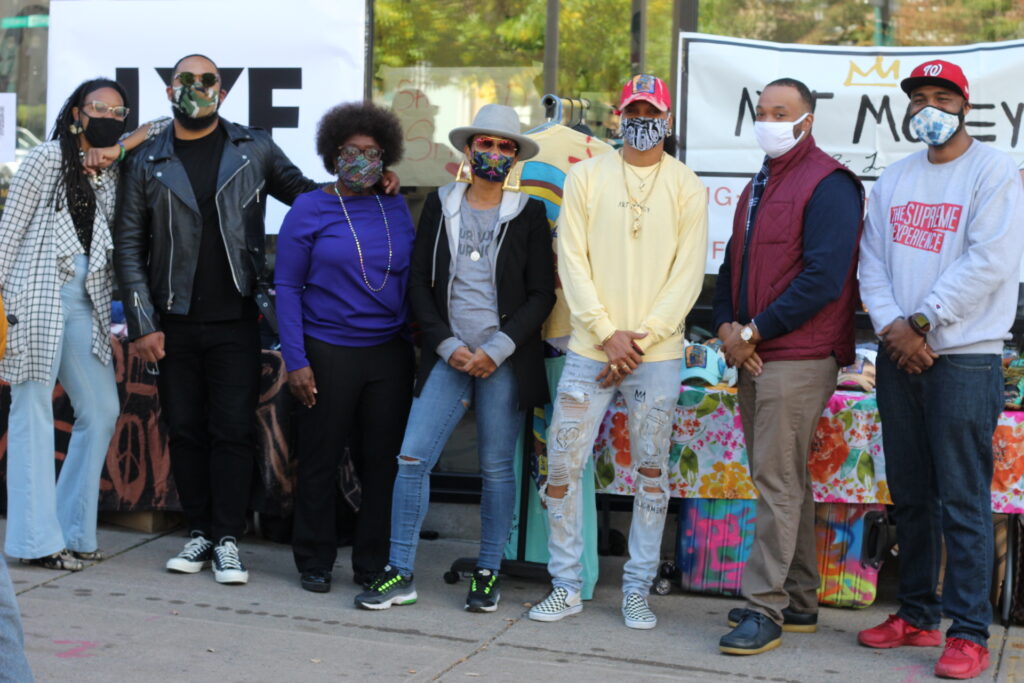 While Hundley's interest in holistic health came much later in life, she's always had a natural affinity for hair. "My grandmother and mother used to always go to the hairdresser, and I always gravitated towards [this work]. My cousin was like my test dummy, If I would go to the hairdresser with my mom I would watch the hairdressers and would try it out on my cousin. And she would let me!" Growing up in that atmosphere sewed a deep love for hair as Hundley came into her own as a woman.
Where to Find Her
Red Door Beauty & Wellness is still open during COVID and you can book an individual session here . Her shop is located at 510 State St, Schenectady, NY 12305 and support the creatives she features in her consignment shop here.
Though we traditionally think of health as it relates to the body, there are nontraditional ways to address spiritual health as well. Josy Smith does just that with her business Healing Whispers, located at 251 Karner Rd, in Colonie, NY.
Josy Smith is a Reiki Master Teacher, spiritual path coach, and an astrologer based in the Capital Region. In her work with Reiki, a Japanese technique that encourages clients to meditate and open themselves up spiritually to clear any negative energy in their bodies, Josy helps her clients heal a vulnerable space.
Her Mission
In her work Josy emphasizes connecting people — namely Black and brown folks — with their ancestors. "Who we are are who we come from. [I want to help] people understand that venerating your ancestors it's who we are. It's who we come from. It's the source of so much power especially for Black people. The ancestors are those Healing Whispers that come to us in our time of need." To Josy our ancestors are a form of guidance and protection. They create a sense of the divine inside of us.
How She Serves the Black Community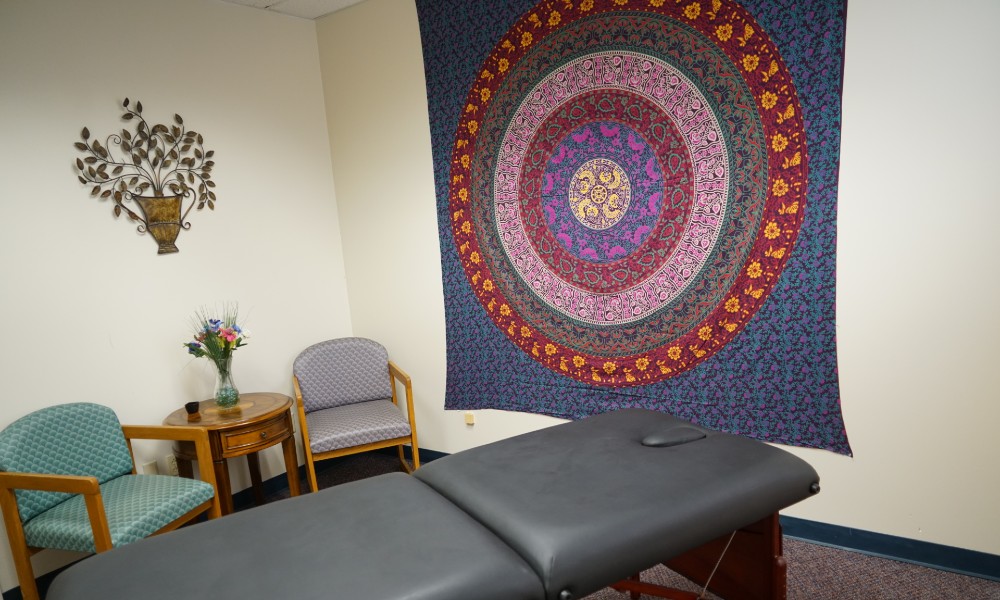 Josy not only services the Black community spiritually she also creates space for burgeoning independent business owners in the capital district. "I offer fully furnished professional rooms to rent for practitioners at very affordable prices. Commercial real estate is ridiculously expensive. For any practitioner who is looking to test the waters of their business, but do it in a way that fits their pockets, I provide that space. This starts from $20/hr and grows to different packages. She also has historically lended her space for local activists."
In terms of local activism Josy also opens the space and calls in the ancestors for Black Lives Matters rallies, protests and meetings. She ensures that the space becomes sacred and allows for activists to stand on the shoulders of those from the past.
Why She's Passionate About Her Work
Josy Smith has always had a love for spirituality. She got her start as a Vodoun practitioner with the blessing of a well respected Haitian mambo, or priestess. After she received a divination, her mentor priestess directed her to become initiated in the practice. From there she pursued her spiritual journey and has studied other works such as astrology to help guide others.
Where to Find Her
You can book a tele session with Josy here. You can also find her on Facebook.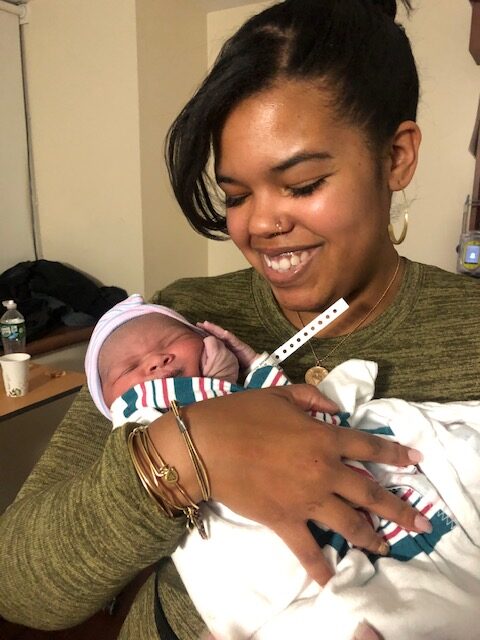 For our expectant parents who would like to expand their prenatal care, there are options other than the standard OB/GYN. Shia O is a doula who works in conjunction with nurses and OBs to help ensure the safety of parent and child before, after, and during delivery. Shia O gained her doula certifications in 2019 via BirthNet and has been active since. 
Shia O says a doula "is a person who provides emotional and physical support to a person during pregnancy and childbirth. We are not medical professionals but we assist during labor and delivery. A lot of what I do is postpartum care. I stay on until people are settled and then I check in periodically up to 6 weeks later after the baby is born, or even longer if the parent wants it."
How She Serves the Black Community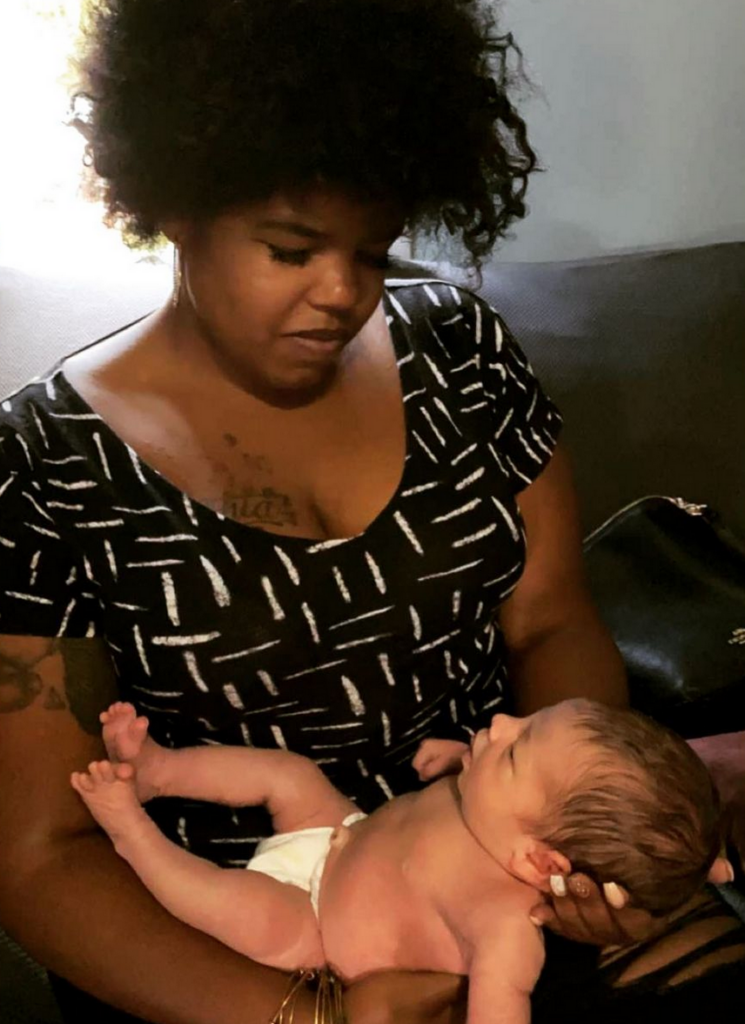 In terms of service toward Black parents, Shia O's main role has been as an educator. "I like giving people other ideas. As a community we get stuck in our ways: if you get pregnant, you go to a doctor, you do things in a very specific way. And it's like, no! Actually midwives and doulas are the ways we've been doing it since before [Black people] came here. So just having that conversation of education. Everybody doesn't want the same thing, but it's an option for you."
Why She's Passionate About Her Work
Shia O has a background in non-profit work as a care manager working with underprivileged youth. From the experience of supporting a teenage couple with their pregnancy, Shia O realized that this is another dimension of service she could enter.
"I love children, I love babies all the way up til they're 21 in my program [at the non-profit]. I have a lot of genuine love to share and that is my passion. My commitment is to work with folks, it doesn't matter your socioeconomic status, your race, your gender. I'll meet people where they're at."
Where to Find Her
Shia O is based in Troy, NY and serves clients around the area. If you or someone you know would like to utilize her services you contact her at ShiaODoulaServices@gmail.com or find her on Instagram.
Looking for an energy shift or a yoga class? Well look no further than Indie Vibez. Founded in 2017 by Bronx born energy worker Sasha Baxter, Indie Vibez is a brand that not only offers Kemetic Yoga classes and Reiki healing sessions, but also offers resources to aid cleansing like crystals, candles, and sage.
Her Mission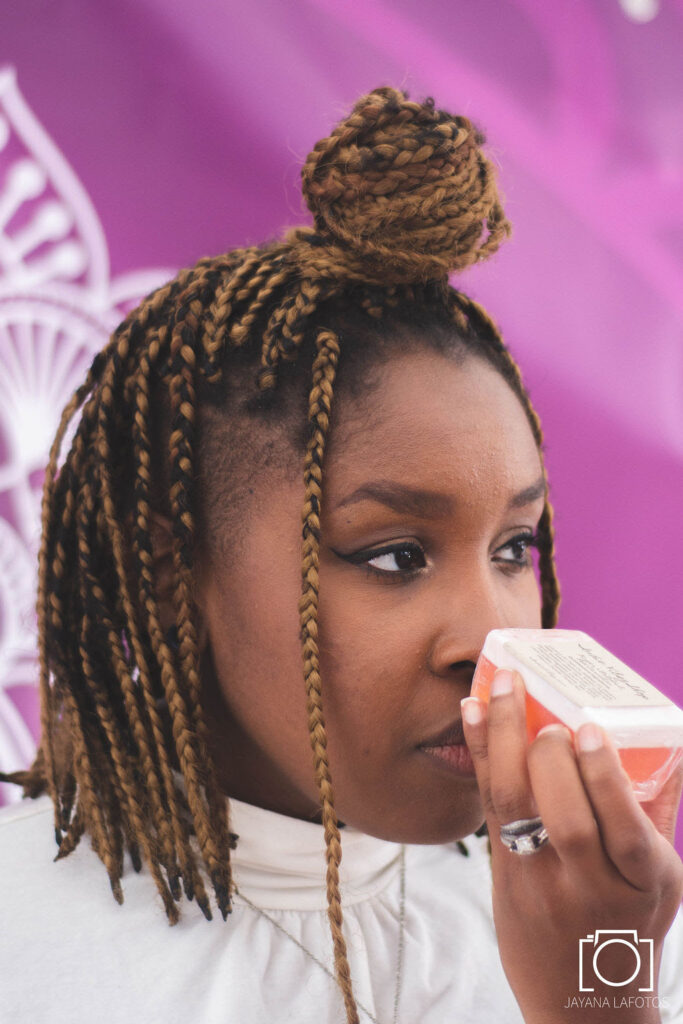 Through Kemetic Yoga and Reiki sessions, Indie Vibez wishes to begin healing with energy, "Healing energy rides on the breath. Through breath and slow movement, my goal is to assist with breaking up those kinks– those energetic blockages throughout your physical body so that your energy can flow more freely."
So what is Kemetic Yoga? Kemetic Yoga is yoga that's rooted in the belief that yoga has roots in Africa, specifically Kemet. The poses are influenced from hieroglyphics. Though there is not much of a written history, the practice relies on the oral histories and research to carry on the tradition.
How She Serves the Black Community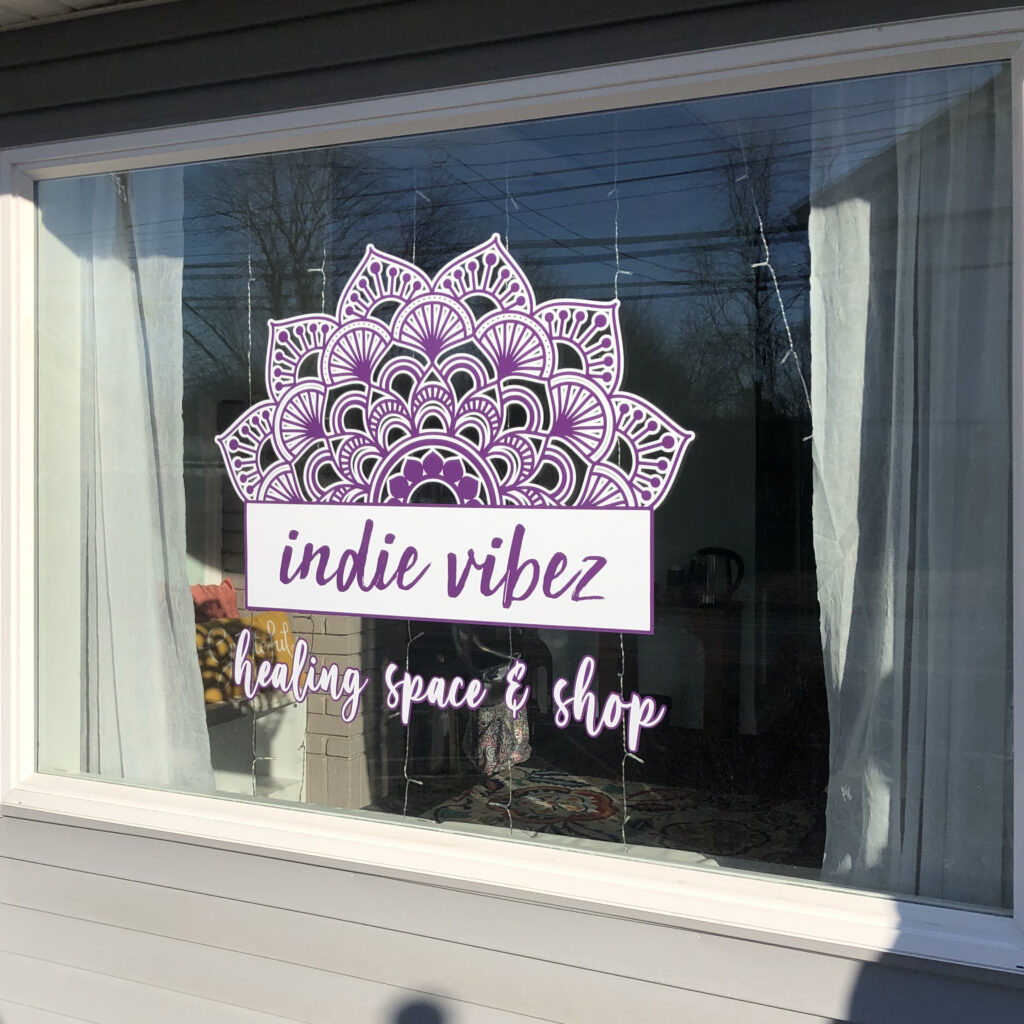 Sasha believes that Reiki gives Black people a chance to see what healing looks like for the individual first before the community. "As Black people, a lot of what's been ingrained in us– a lot of it being necessary– starts with the community first. Sometimes that looks like not prioritizing ourselves. With reiki all we ask of you is to lay on the table and be open to it and it just flows. It's a beautiful transformative process that allows you to start healing with ourselves first. That's how you make change."
Why She's Passionate About Her Work
"Through Reiki I have healed a lot of things and felt love deeper. I've experienced the world differently. I've learned to dream bigger and I've actually seen those dreams come to fruition. The way that Reiki has changed my life is something I think we all deserve."
Where to Find Her
Sasha currently leads biweekly Reiki Meditation with The Root3d Tuesdays at 6:30, and offers remote individual Reiki cleansing. She hopes in due time that she will be able to open Indie Vibez's doors in the fall.
While this is just a sample of what the Capital Region has to offer, these bold and dynamic businesses are representative of the community we wish to maintain in the 518. Community that builds the individual so that they may become part of the whole. If holistic health isn't your speed, we encourage you to take a look at our index of Black Businesses. There you will find a variety of services that believe in the spirit of supporting one another.
Written by: Arielle Steele
Arielle is a local writer who has a passion for community, film, dance, and Beyoncé. When she is not working at Ayco, she can be found working on her next film project or trying out a new hairstyle.