Meet five of the Capital Region's most passionate and exciting creative businesses, run by Makers, Designers, Writers, Performers, and Culinary Connoisseurs. Each is bringing personal — and inclusive — perspectives to the creative economy in Upstate New York.  
Bold Strokes Books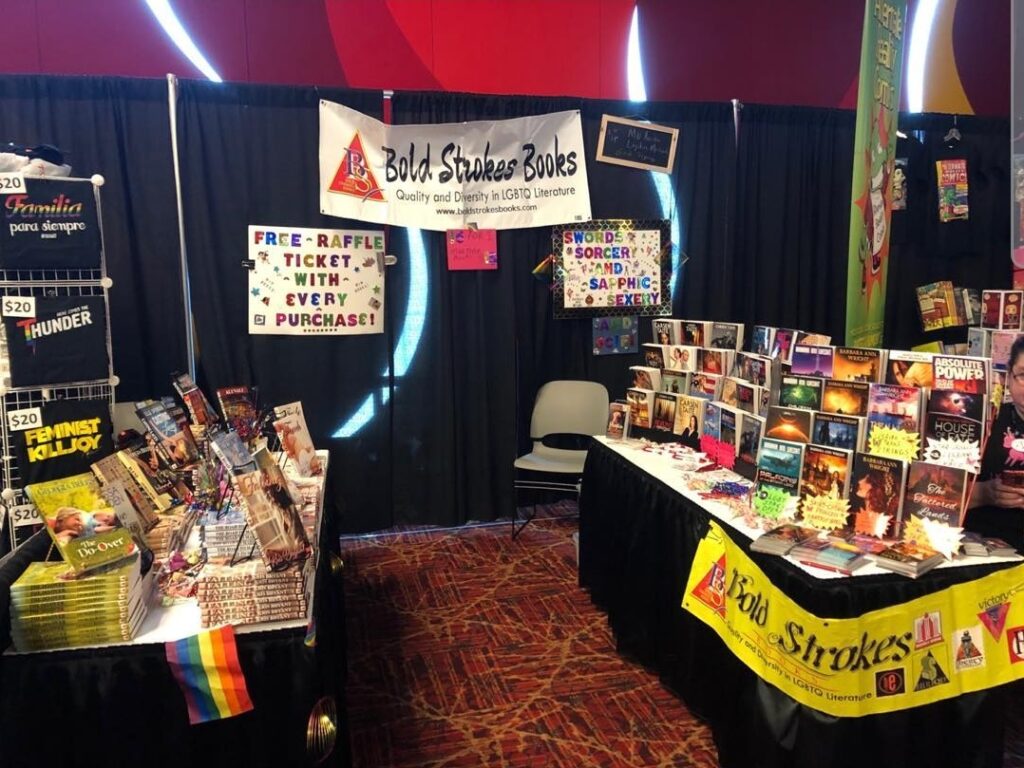 Humans seek stories to make sense of the world, which is why representation in media matters so much. Since 2005, Bold Strokes Books in Cambridge, NY, has been publishing fiction centered around LGBTQ+ themes and characters. Their goal: to push print culture toward diversity and inclusion.
Bold Strokes Books was founded by award-winning lesbian romance novelist (and former surgeon!) Len Barot. After publishing her first book in 2001, Barot said, I began to look at how publishing worked. It became apparent to me very quickly that LGBTQ+ fiction is needed."
Previously, LGBTQ+ media was an underground art form. The vast majority of the publishing industry's gatekeepers did not represent and barely acknowledged LGBTQ+ readers and writers. Therefore, queer-themed books were dismissed as 'taboo' and not commercially viable.
Happily, Barot's vision is now an expectation-exceeding reality. Bold Strokes Books is a modern continuation of "queer bookstore culture." It provides the global LGBTQ+ community with relatable material, safe (online) meeting space, and information about health and social services.
Not surprisingly, the pandemic was no match for Barot's energy. Despite the challenges, Bold Strokes Books launched a new YouTube channel, virtual events, and live, online readings and discussions. So, while society continues to prove unpredictable, Barot never loses sight of her purpose. "We are here to reach members of the community who are looking for visions of their lives." Her motto: Serve. More. People.
Trojan Womyn Productions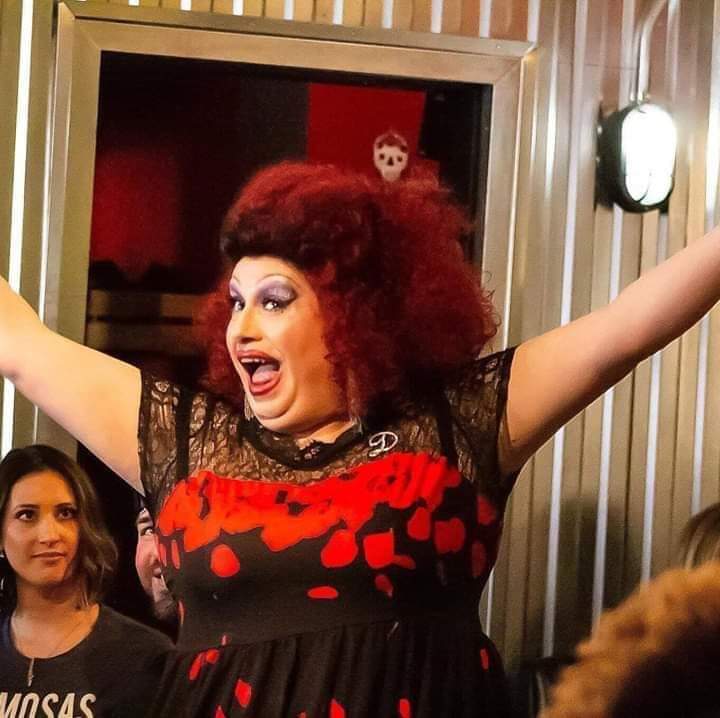 Have you ever enjoyed a fajita while a drag queen serenades you from a stage? Cried with laughter between shots of tequila when a drag comedienne heckles you with a raucous, bawdy joke? Luckily for lovers of performance art, such a sensational show exists in the Capital Region.
Troy-based theatre company Trojan Womyn Productions is an artist-led troupe of the area's most talented drag queens, dancers, and performers. Their well-rounded cast includes Acrylic Facade, Daniella Diamonte, Demona Blackheart LaTease, Anita Dickinson, and a rotation of fabulous guests. From Burlesque to Broadway, this crew does it all, while always staying true to their values.
"We're about visibility, inclusivity, and acceptance." says co-director Susan Preiss.
In the Beginning…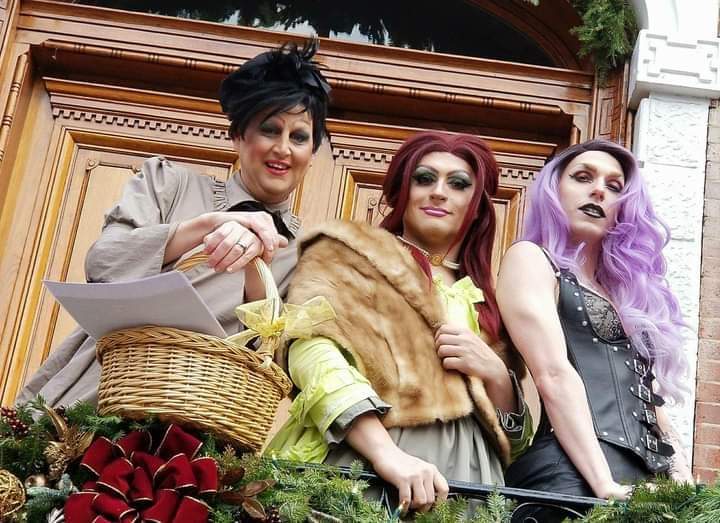 Trojan Womyn began when co-director Marisa Ledesma-Henry learned her drag queen friends were often earning less than $10 per night, despite long hours of prep and massive out-of-pocket spending. Marisa contacted Susan to discuss the need for financial and community support for drag queens in the Capital Region. Trojan Womyn Productions was in development soon after. According to Marisa, "It was time to bring this art form out of the bars."
In the past three years, Trojan Womyn Productions has been providing fair wages, and scouting for venues where the queens can best entertain.
This summer, you can see Trojan Womyn's daytime Drag Brunch in Albany and evening Burlesque in Troy. Later this year, Trojan Womyn Productions will organize a fundraiser in remembrance of Marisa's drag mother, Chardonnay LeTease, one of the original members of Trojan Womyn whose effervescent spirit inspires everything they do. "We would be nowhere without Chardonnay LaTease," Marisa said.
Jacob Alejandro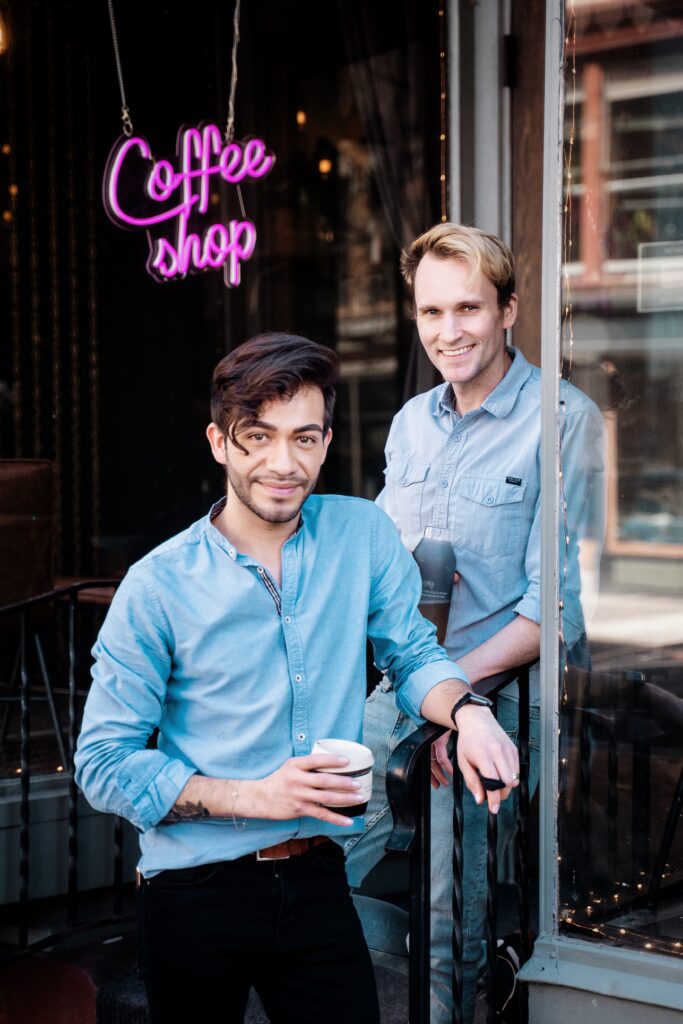 At the end of 2020, a year of uncertainty, instability, and chaos, two coffee lovers took a risk. With over 15 years of experience, a love of craft, and a lot of dollars, Alejandro and Jacob Griffin-Diaz invested in a charming shop on tree-lined River Street in downtown Troy.
Jacob Alejandro is a specialty coffee shop that shares the personalities, values, and expertise of both owners. The Griffin-Diaz pair are coffee innovators and educators. "We want to share coffee with people." Alejandro says.
The Griffin-Diaz duo were students of the industry long before becoming owners. Jacob studied at The Culinary Institute of America, Alejandro worked at numerous shops and cafes in Guatemala, his original home. Each were experts before they met at a coffee shop in Westchester, NY. The Griffin-Diaz team always had their own cafe in the back of their mind. When the right place came along in the neighborhood they love, they went all in.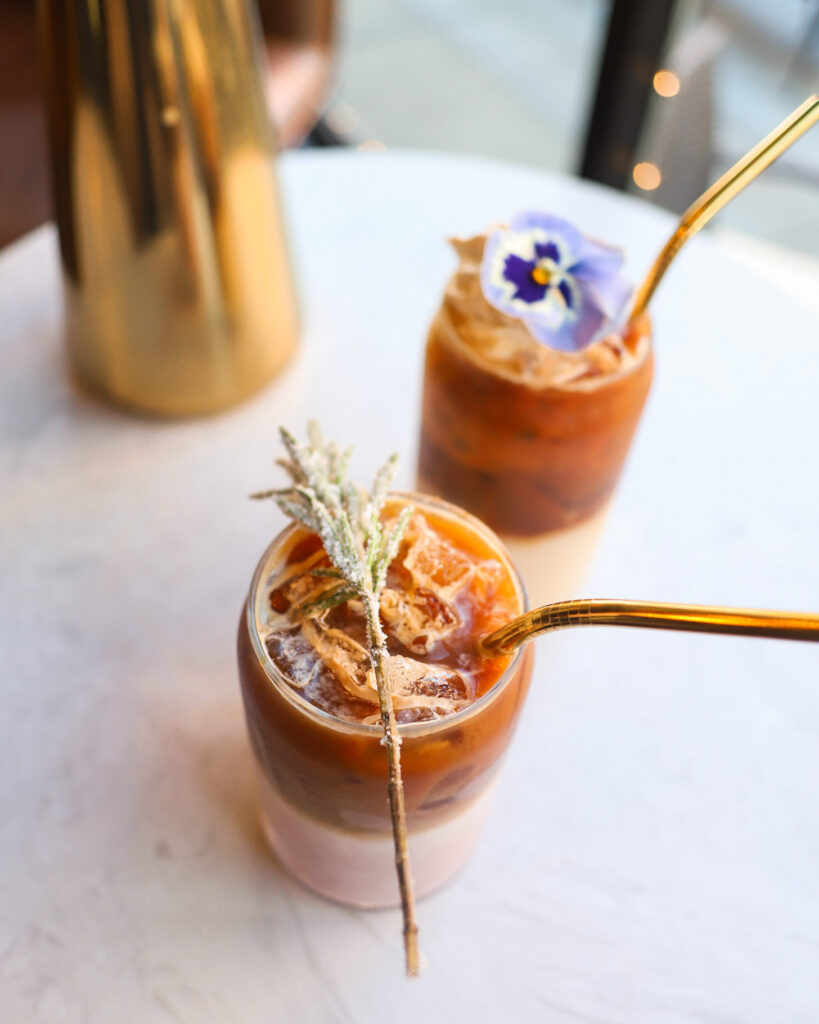 Specialty coffee experts like Alejandro devote their lives (and time and energy!) to studying and curating the coffee experience. All the shop's coffee beans are sourced from ethical, sustainable, fair-wage farms. All syrups and milk alternatives are handmade by Alejandro, a true innovator. (See for yourself: try the Strawberry Milk Cold Brew, or a Rosemary Infused Blackberry Latte).
A Destination Built on Makers
Alejandro and Jacob designed the shop to be an inviting, urban haven for coffee culture, but that's not all. The team plans to use Troy's central location to further define The Capital Region's creative culture by attracting travelers.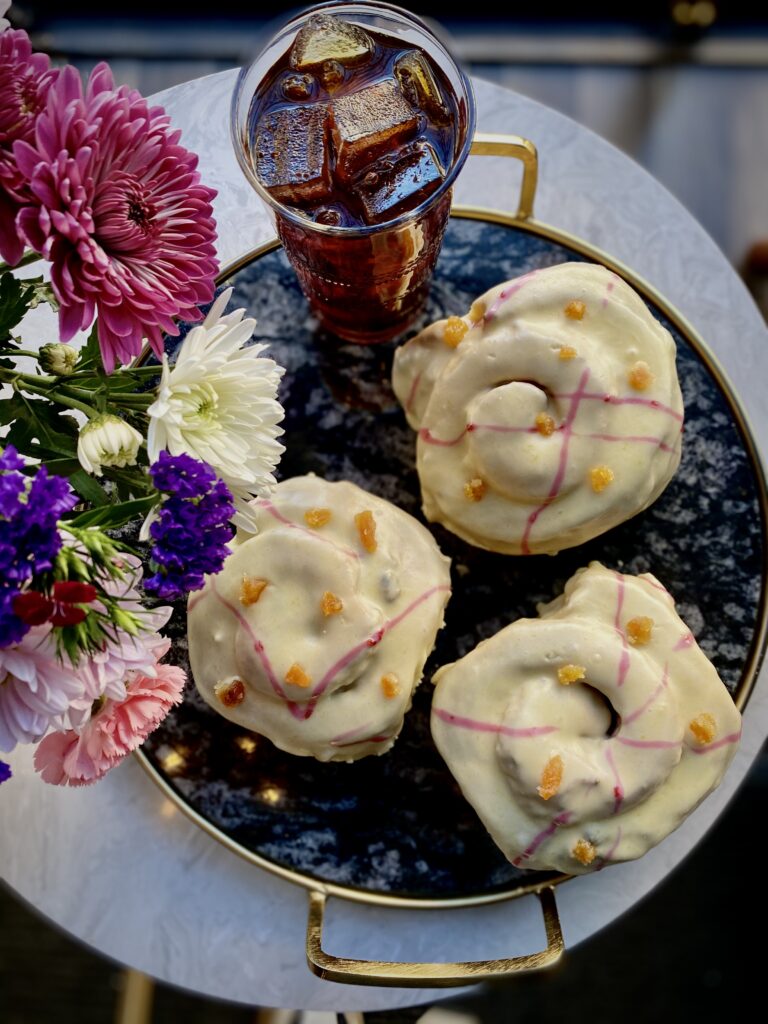 "We want to create a coffee destination." Alejandro explains. "You shouldn't have to go to New York City to get a coffee education."
"We also want this to be a safe space for LGBTQ+" says Alejandro. "A safe space for everyone." There will be plenty of space this summer when Jacob Alejandro opens a patio in Franklin Alley and extends business hours. Downtown Troy summer is going to be sweet!
KASURI
It is common for the average shopper to enter a high-end store and feel out of place or the pressure to buy a "Pretty Woman" moment. Many of us avoid luxury shops for this reason. "I'm just looking" feels different when all the price tags have commas.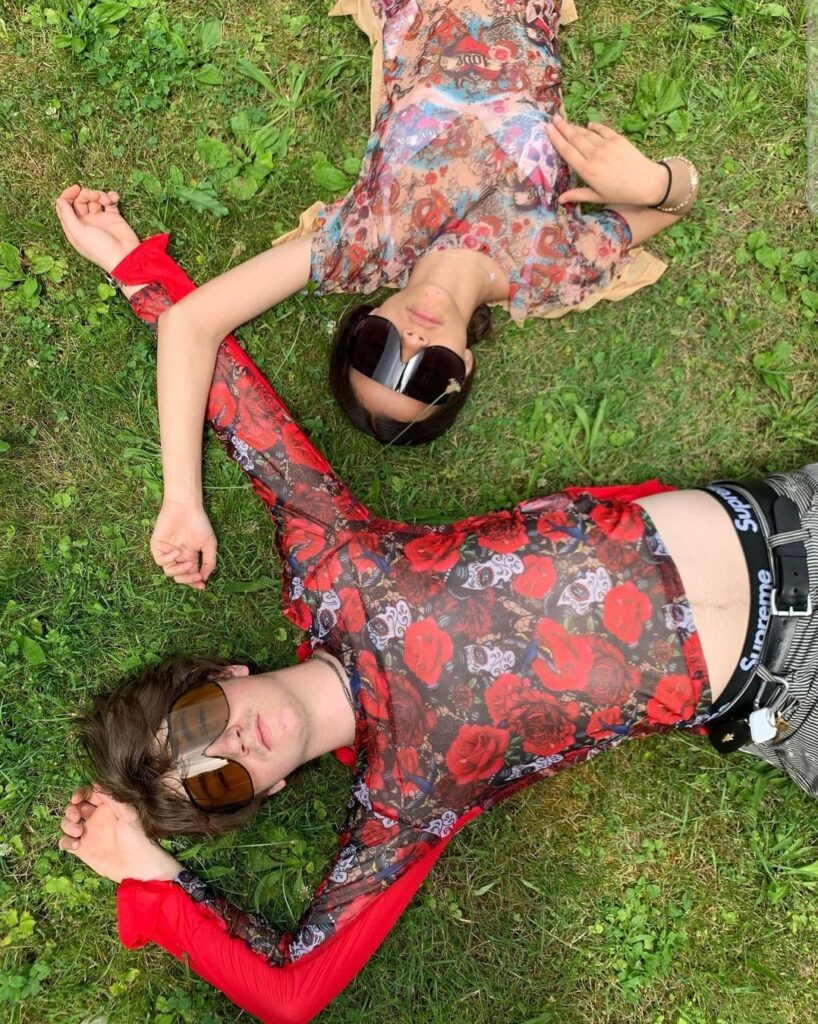 These literal and figurative barriers — and this type of exclusion — are exactly the things that KASURI creative director Jonathan Osofsky won't allow.
"I believe in collapsing the boundaries between art and everyday life."
Jonathan Osofsky and Layla Kalin, the executive talent behind KASURI, run the brand's boutique in Hudson, NY. The shop holds a carefully curated collection of contemporary apparel, designed by artists who challenge and ignore fashion norms.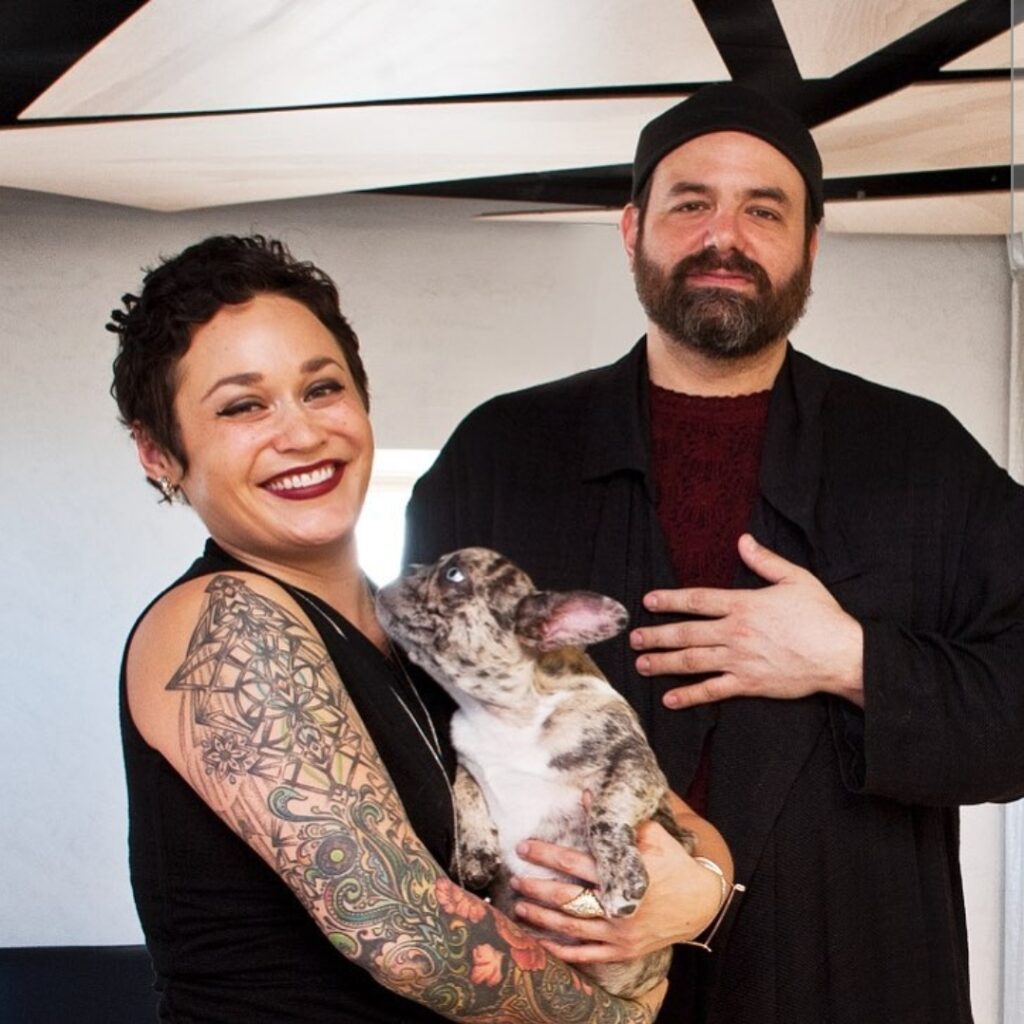 The Style: Expressive, Fearless, Experimental, Innovative, Out of Bounds.
The Experience: Engaging, Immersive, Intimate, Socially Conscious.
KASURI combines these aspects to provide an incomparable service in an unlikely place. "We bring a form of cultural production to a place that it would not normally exist."
Jonathan, a Hudson Valley native, knows well the demand for eccentric design in a small Upstate city. Growing up, he had limited access to the avant garde, so he pursued magazines and media to quell his craving for contemporary design. Seven years ago, he created KASURI to fill this niche. Now, KASURI is the type of discovery zone Jonathan would have frequented as a youth.
"The fact that young kids today in Hudson can walk in and see, touch, try on, and learn about all these visionary designers, in an environment that is open, and welcoming, and queer, that doesn't exclude people, this feels very special, even radical to me."
Fighting the Norms and Providing a Place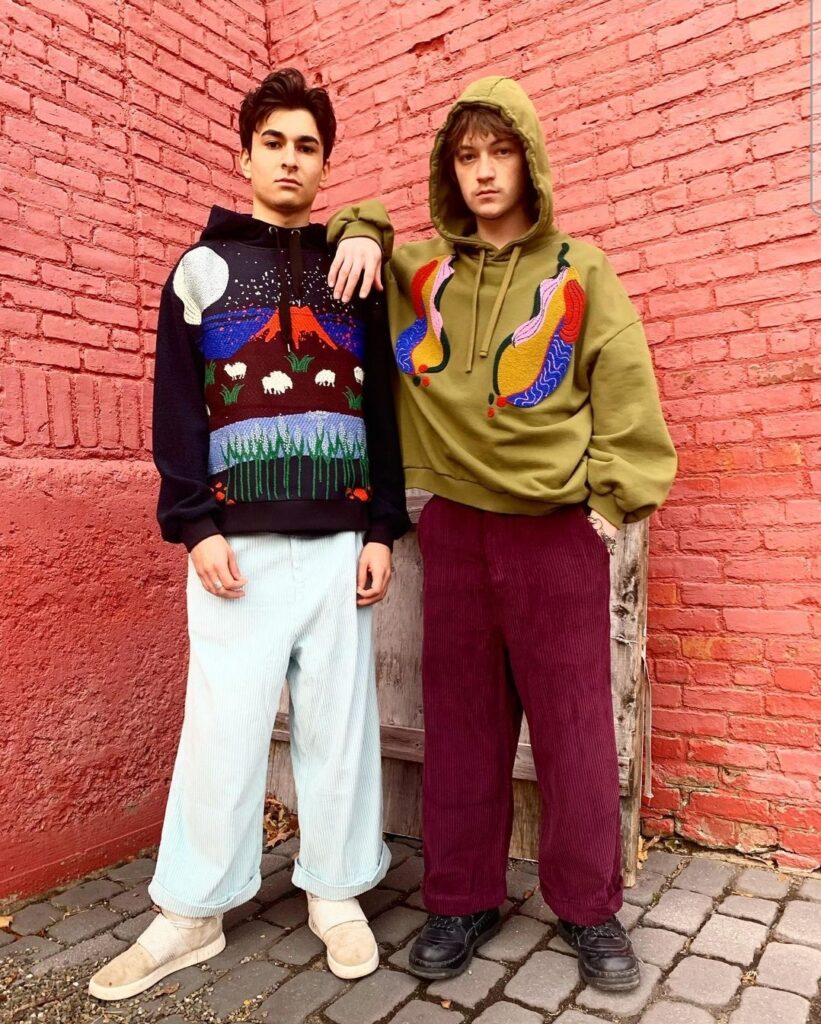 Although fashion is often defined as "self-expression", American fashion culture implicitly promotes uniformity — 'the model-type", dress codes, categorical trends, etc. It's portraying a manufactured ideal. In the years before meaningful social progression, self expression in LGBTQ+ and other anti-norm cultures could result in jail time or violence, forcing vibrant creativity out of society's view and to the underground.
Now, KASURI is moving the culture by redefining, or un-defining, the word "fashion" and discarding all of the rules.
Upcoming KASURI projects include a renovated e-commerce marketplace, the 2nd Annual Fundraiser for Black Lives, and expanding capacity so they can display the work of more artists. And of course, as always, dismantling and rebuilding what fashion means to society.
"Hopefully, we will obliterate some of the hierarchies of who is seen and not seen, who is validated by the system, and who operates outside it."
Village Common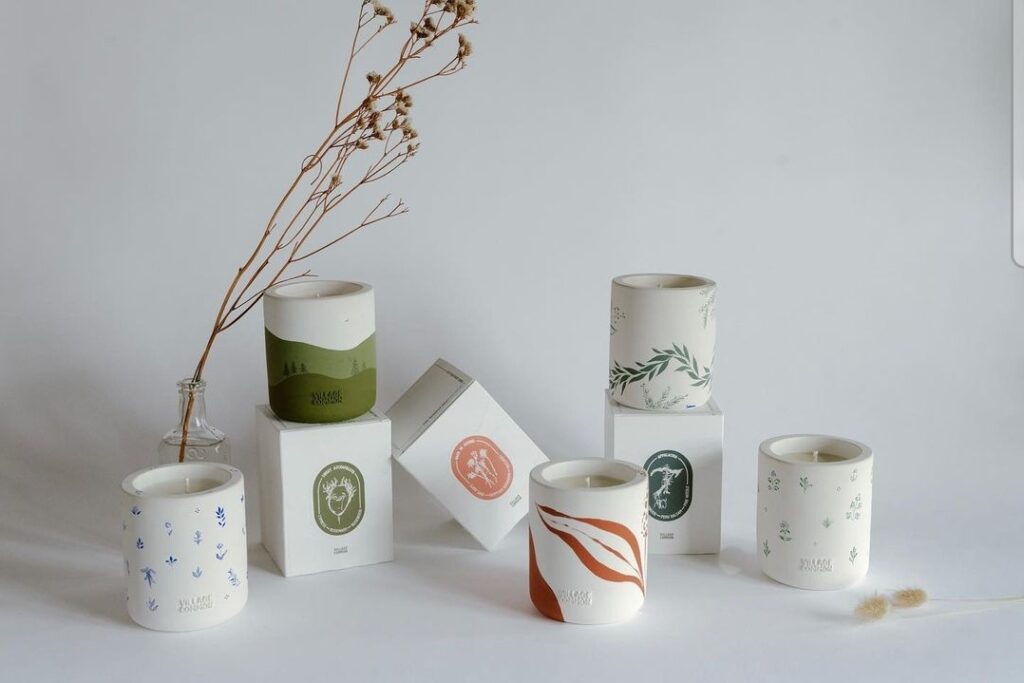 The emotional connection between senses and art is profound. Songs can bring back memories. Scents can take you to places from your past. Village Common owners Blake Hays and Benjamin Lebel utilize this phenomenon when designing and hand-crafted candles from their studio in Catskill, NY. Each candle comes with a poem written by Blake, and an image that captures the scent's essence. Each candle tells a story.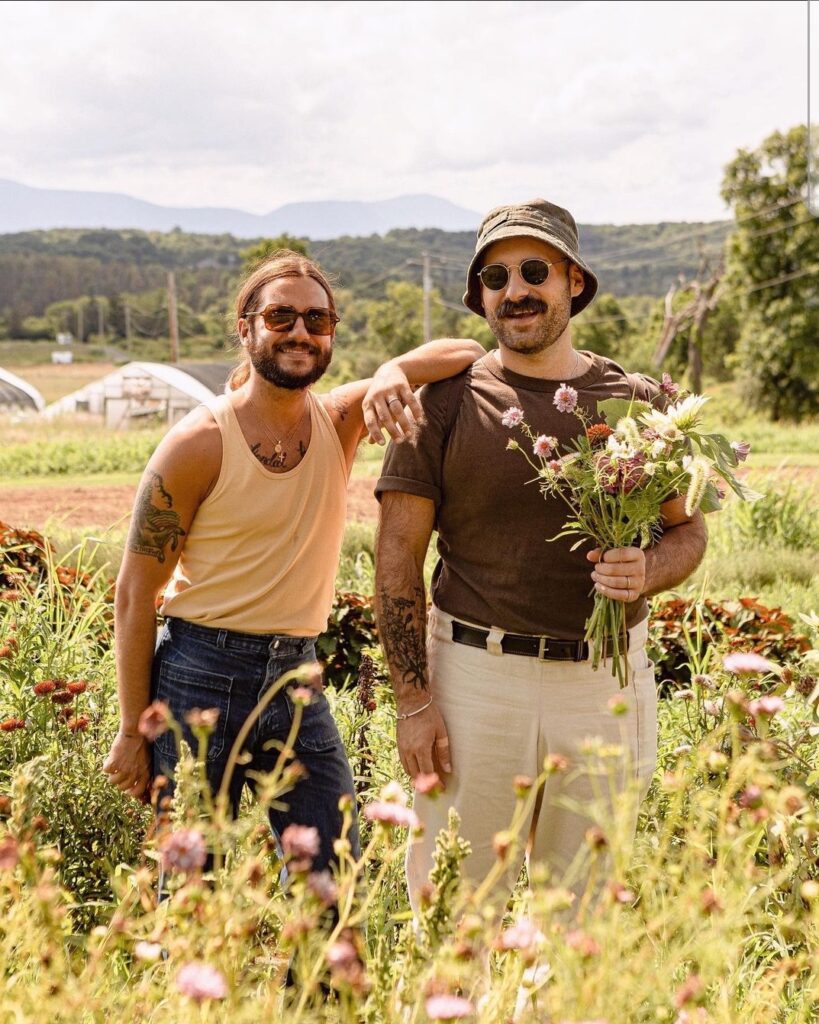 Blake and Benjamin had success in creative fields before moving to Catskill from New York City in 2016. They recognized the demand for quality, accessible home goods in Upstate New York, so they brought the Village Common brand to Hudson. The brand has been around since 1968, when Benjamin's grandmother ran an antique shop with the same name. Blake and Benjamin's modern redesign keeps the Village Common tradition of high quality and incorporates their value of travel, home, the earth, and artistry.
All Village Common candles are 100% plant-based, infused with pure essential oils, hand poured in New York, and sustainability packaged. The scents are inspired by the land we share, what connects all of us, our "Common Ground".
The Value of Hand Made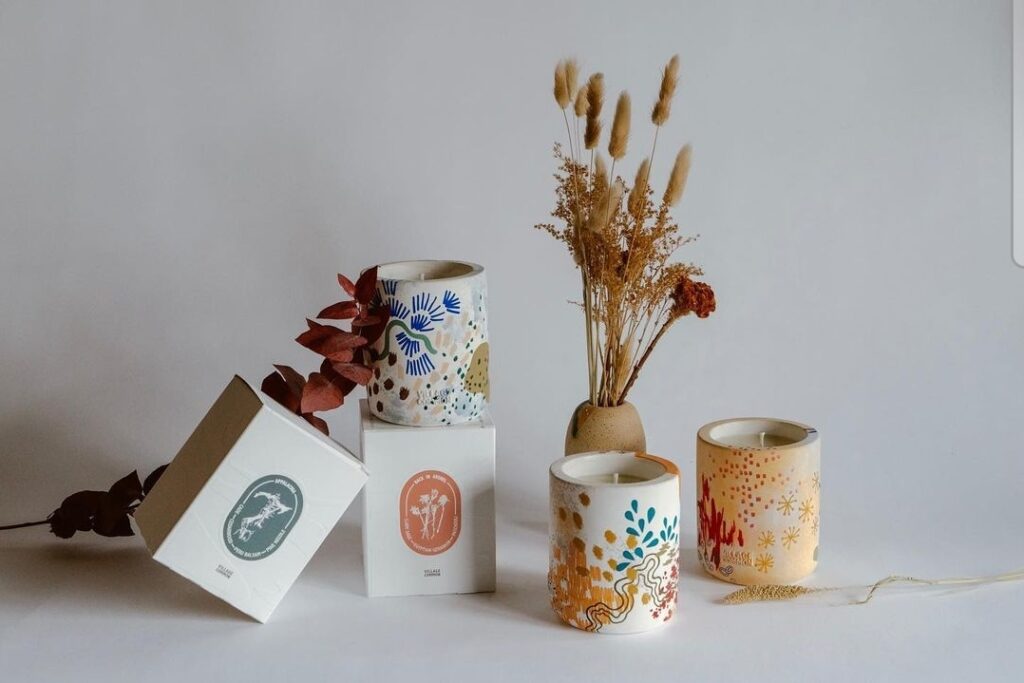 Expert crafters, aka "makers", hold a very unique, respected, time-honored position in the creative production economy. Their impact began centuries ago, when everything was made by hand. Value lies in product, practice, and specialized knowledge. Small batch makers have more control over inputs and ingredients, and are able to easily tailor the product to the consumer's wants and needs. Makers are often members of the community they serve, so they have a special connection to the people and can learn the effects of their product first-hand. A crafter's proximity to a neighborhood shows in the material, the symbolism, the colors, the feel. In turn, this attracts buyers who love their home, or want to be reminded of it.
Village Common uses the simplicity of candles to highlight complex issues. This summer's sold out Artist Collection featured hand painted designs by local artists, and all proceeds went to organizations that support the movement toward social equity for LGBTQ+ and BIPOC. This collection shows how makers can truly capture culture and preserve a moment in time.
The five businesses featured today are an intregal part of the wealth and breadth of the Upstate Creative Economy. Their stories inspire, connect, and make apparent the talent and artistry the Capital Region is so proud to share.
Written by: Brennan Austin Peters
Brennan Austin Peters studies International Education Policy at Rockefeller College of Public Affairs & Policy.  Her concentrations are alternative education, creative learning, and extracurricular programming.